Covid-19 (May 12): 3,410 new cases, active cases climbing
Posted On May 12, 2022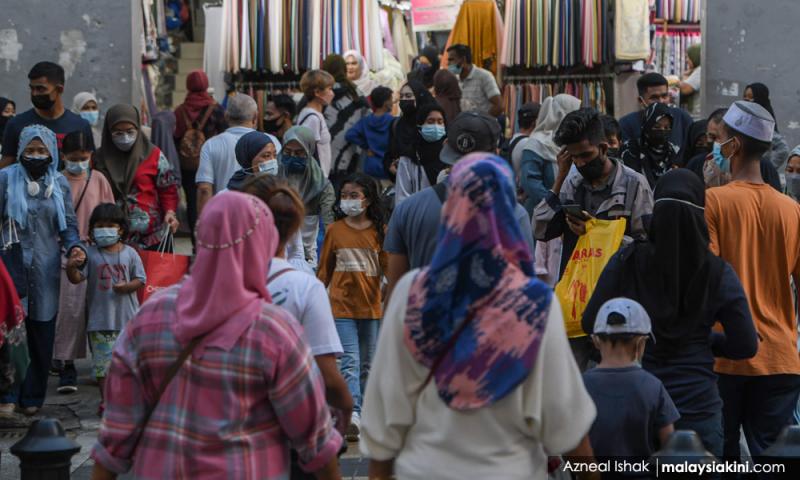 COVID-19 | The Health Ministry said 3,410 new daily Covid-19 cases were reported yesterday, bringing the total cumulative cases to 4,470,471.
Active cases currently stood at 26,826 and have been climbing for two days straight as the number of new cases exceeded the number of people who recovered.
However, hospitalisation of Covid-19 patients still appears under control after the festive season with all states and territories reporting bed utilisation at below 80 percent.
The number of intensive care beds used by Covid-19 patients is also continuing on a steady downtrend.
New cases according to states are as follows:
Selangor (1,691)
Kuala Lumpur (455)
Perak (199)
Negeri Sembilan (195)
Penang (192)
Malacca (136)
Johor (126)
Kedah (83)
Putrajaya (79)
Pahang (57)
Sabah (57)
Sarawak (54)
Terengganu (34)
Kelantan (32)
Perlis (10)
Labuan (10)
Another four deaths attributed to Covid-19 were reported yesterday.
Over the past week, an average of 4.7 people were reported to have died of Covid-19, while the average for the past 30 days was 8.7, indicating that Covid-19 deaths are on the downtrend.
Since the start of the pandemic in March 2020, a total of 35,602 deaths have been attributed to Covid-19.
There have been 55 reported Covid-19 deaths this month. For comparison, there were 564 deaths last month and 2,235 deaths in March.
There are 1,328 Covid-19 patients who are hospitalised, of which 51 are in intensive care.
The highest number of admissions yesterday was recorded in Johor (142) followed by Selangor (141) and Sabah (70).
While daily admission numbers are on the rise over the past week, intensive care bed use by Covid-19 patients has dropped and is now at levels not seen since Oct 5, 2020.