Covid-19 (March 16): 26,534 new cases, 95 deaths
Posted On March 16, 2022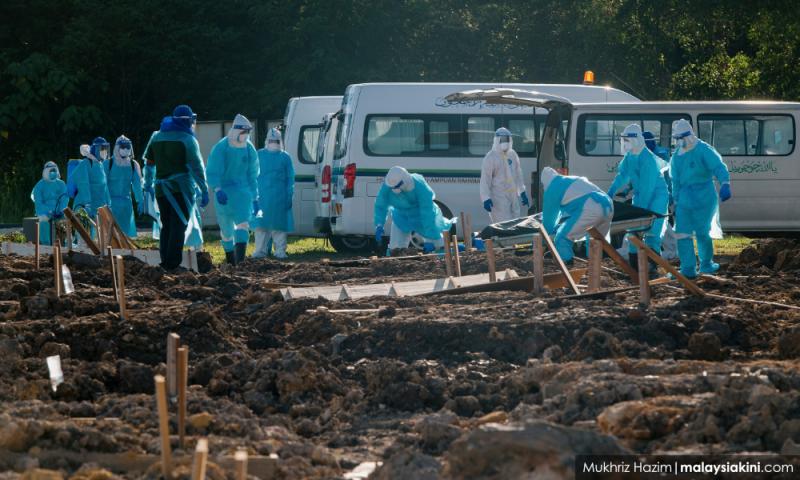 The Health Ministry yesterday reported 26,534 new Covid-19 cases.
This brought the cumulative infections to 3,872,135. The active cases are at 304,148.
Health authorities also recorded 95 new fatalities yesterday, of which 23 were brought in dead. The death toll stood at 33,994.
New cases according to the states are as follows:
Selangor (7,217)
Kuala Lumpur (2,892)
Kedah (2,391)
Penang (2,324)
Johor (2,241)
Sarawak (1,867)
Negeri Sembilan (1,547)
Perak (1,296)
Kelantan (1,212)
Pahang (1,055)
Terengganu (826)
Malacca (635)
Sabah (591)
Perlis (186)
Putrajaya (183)
Labuan (71)
The 95 new deaths yesterday were reported in Selangor (21), Johor (16), Perak (14), Kedah (10), Penang (8), Sabah (5), Malacca (4), Pahang (4), Perlis (4), Negeri Sembilan (3), Sarawak (3), Kelantan (2) and Terengganu (1).
No new deaths were reported in Kuala Lumpur, Labuan and Putrajaya.
An average of 62 Covid-19 deaths were reported daily in the last 30 days, compared to the seven-day average of 87, indicating an uptrend.
There have been 1,245 reported Covid-19 deaths this month. For comparison, there were 771 deaths last month and 491 deaths in January.
Malaysia has the highest number of deaths per capita in the Asean and East Asian regions with 997 deaths per 1 million population, and fourth-worst in Asia after Iran, Lebanon and Jordan – all in the Middle East.
There are 8,213 Covid-19 patients who are hospitalised, of which 376 are in intensive care.
The infectivity rate is at 0.96, suggesting that the new Covid-19 cases may have peaked and the pandemic is beginning to stabilise.
The value must be kept under 1.0 to prevent an exponential growth of fresh infections.