Covid-19: Booster Jabs Cancelled over Staffing Shortages
Posted On October 28, 2021
Hundreds of booster jabs were cancelled at a GP clinic due to a vaccinator shortage, a doctor said.
Dr Sukdev Singh, of Birmingham, said the combination of the booster campaign and school vaccinations had increased the workload.
He said staff shortages at vaccine clinics were escalating "week on week, month on month".
A spokesperson for the Birmingham and Solihull vaccine programme insisted plenty of appointments were available.
Speaking to BBC Radio WM, Dr Singh, of Bath Row Medical Practice, said: "Everyone knows that GP practices are currently totally overwhelmed for various reasons.
"It's hard enough trying to get to see a GP, never mind a GP and their staff giving the booster."
Clinics cancelled
Two weeks ago, Dr Singh said he turned up at the Edgbaston surgery to find no vaccinators were there.
"We normally have three vaccinator teams with about 270 patients booked in a day," he said.
"I had to roll up my sleeves and start vaccinating, but it's not a one-man job – we managed to sort of get through the first few hours but then we had to cancel the afternoon clinic.
"We are still in the midst of a pandemic, we're still in our third wave, cases are rising and we have to vaccinate ourselves out of the pandemic," he added.
"There is no other way out."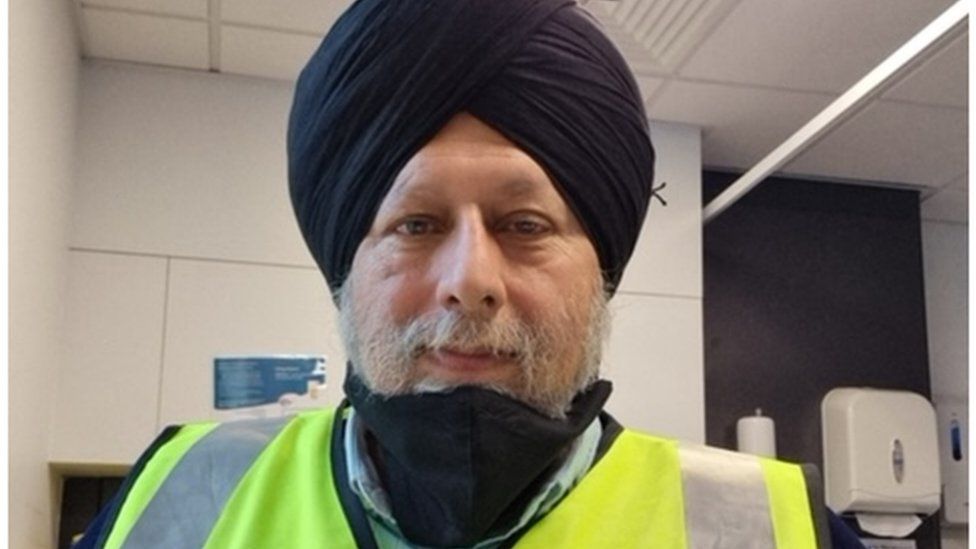 A spokesperson for the Birmingham and Solihull vaccine programme said 35,000 jabs were given across Birmingham and Solihull last week and more than 100,000 boosters since the start of October.
"This is an enormous programme to deliver, however there are plenty of appointments available across the city as well as mobile vaccination vans for walk-ins," he said.