Covid: Doctors Call for Covid Plan B to Start in England
Posted On October 21, 2021
An "unacceptable" level of Covid cases means ministers should trigger their Plan B for the pandemic in England, doctors say.
The British Medical Association (BMA) accused the government of being "wilfully negligent" for not reimposing rules such as mandatory face masks.
Daily UK infections have been above 40,000 for eight days in a row.
No 10 said ministers are "monitoring the usual metrics" on coronavirus and "won't hesitate to act if need be".
Boris Johnson's official spokesman said that, while the government listened to a variety of voices, including doctors, "we don't always agree".
He said reports that a harsher so-called Plan C for England was in the works were "not accurate". "Neither ministers nor officials are working on those proposals," he added.
Health Minister Edward Argar earlier said the NHS was not under "unsustainable pressure" which would justify further restrictions.
He told BBC Breakfast there were about 95,000 beds in NHS hospitals, with 7,000 occupied by Covid patients and 6,000 currently empty.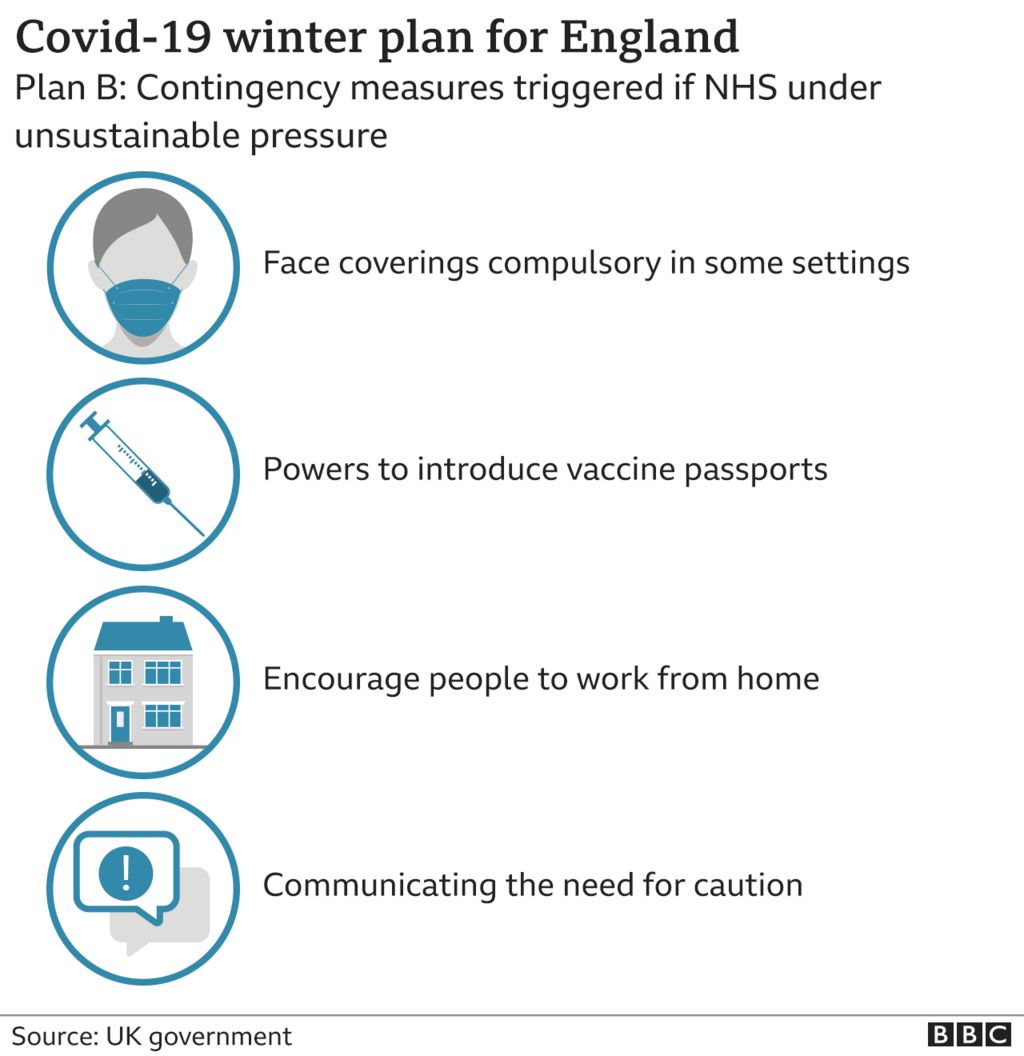 Under the government's plan for tackling Covid in England over the winter, the strategy currently in operation is Plan A.
It involves offering booster jabs to about 30 million people and offering a single vaccine dose to healthy 12 to 15-year-olds, as well as encouraging ventilation for indoor gatherings, hand-washing and face masks in crowded places.
Dr Chaand Nagpaul, the BMA's chairman, said doctors can "categorically" say that the "time is now" for starting Plan B.
He stressed that case numbers were comparable to March, when England was in lockdown, and were "unheard of in similar European nations".
"It is therefore incredibly concerning that [Mr Javid] is not willing to take immediate action to save lives and to protect the NHS," he said.
But Health Secretary Sajid Javid said on Wednesday that "at this point" the government would not introduce its Plan B measures.
These include compulsory face coverings in certain places and Covid passports for entry to nightclubs and large events, as well as recommending working from home.
Mr Argar said Tory MPs should make their own minds up as to whether to wear a face covering while in the crowded Commons, after Mr Javid urged people in England to cover their faces in crowded places.
Behavioural expert, Prof Robert West, who advises the government, told BBC Radio 4's World at One programme politicians should lead the public when it comes to mask wearing.
He said it gave those who are undecided "a kind of excuse if you like to say, 'If they're not doing it why should I do it?'"
Mr Javid also warned insufficient vaccine uptake would make restrictions in England more likely.
Over the last seven days, the number of Covid patients admitted to hospital has risen by 11% and the number of deaths has increased by 21%, compared with the previous week, although the number remains far below the peak in January.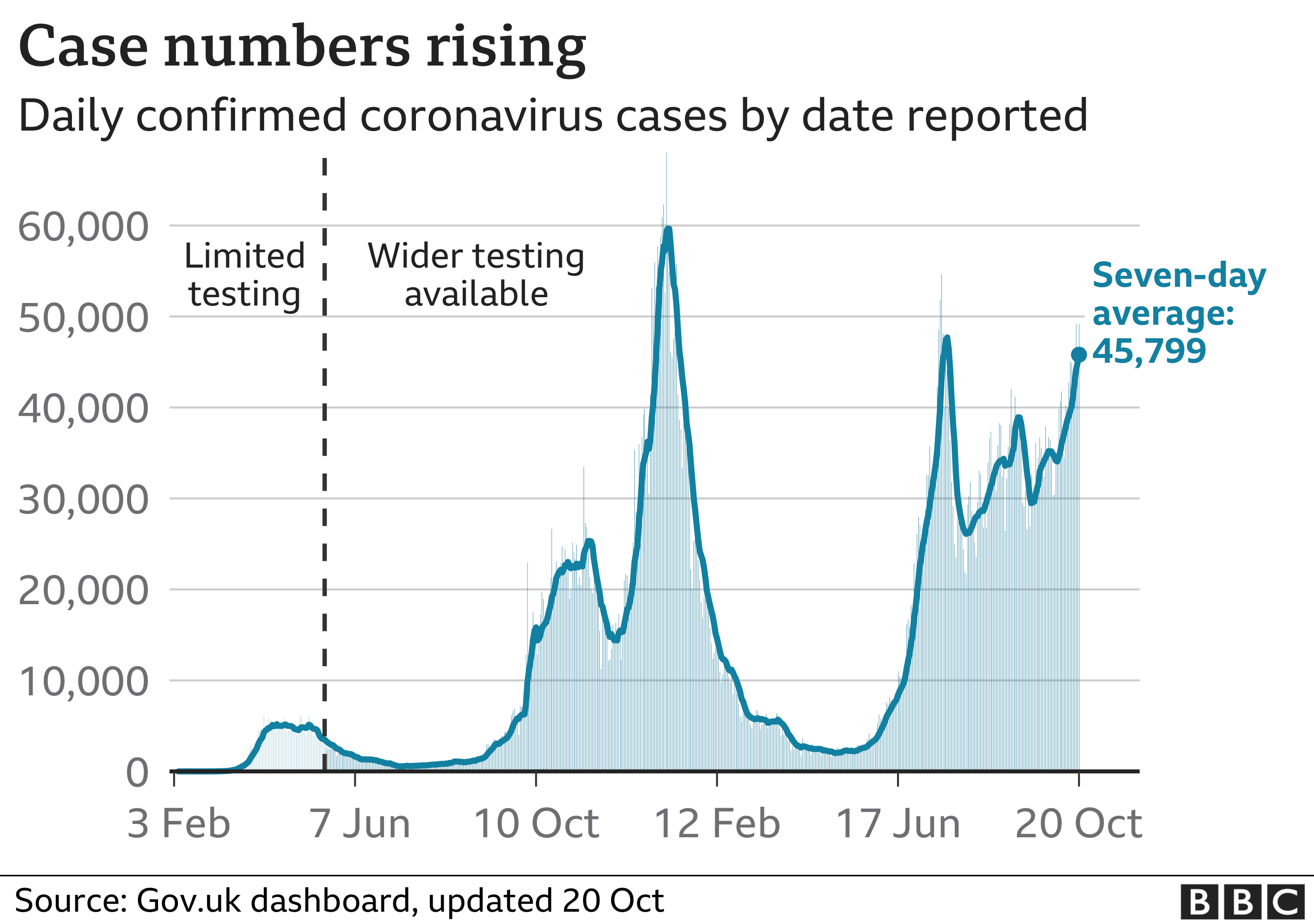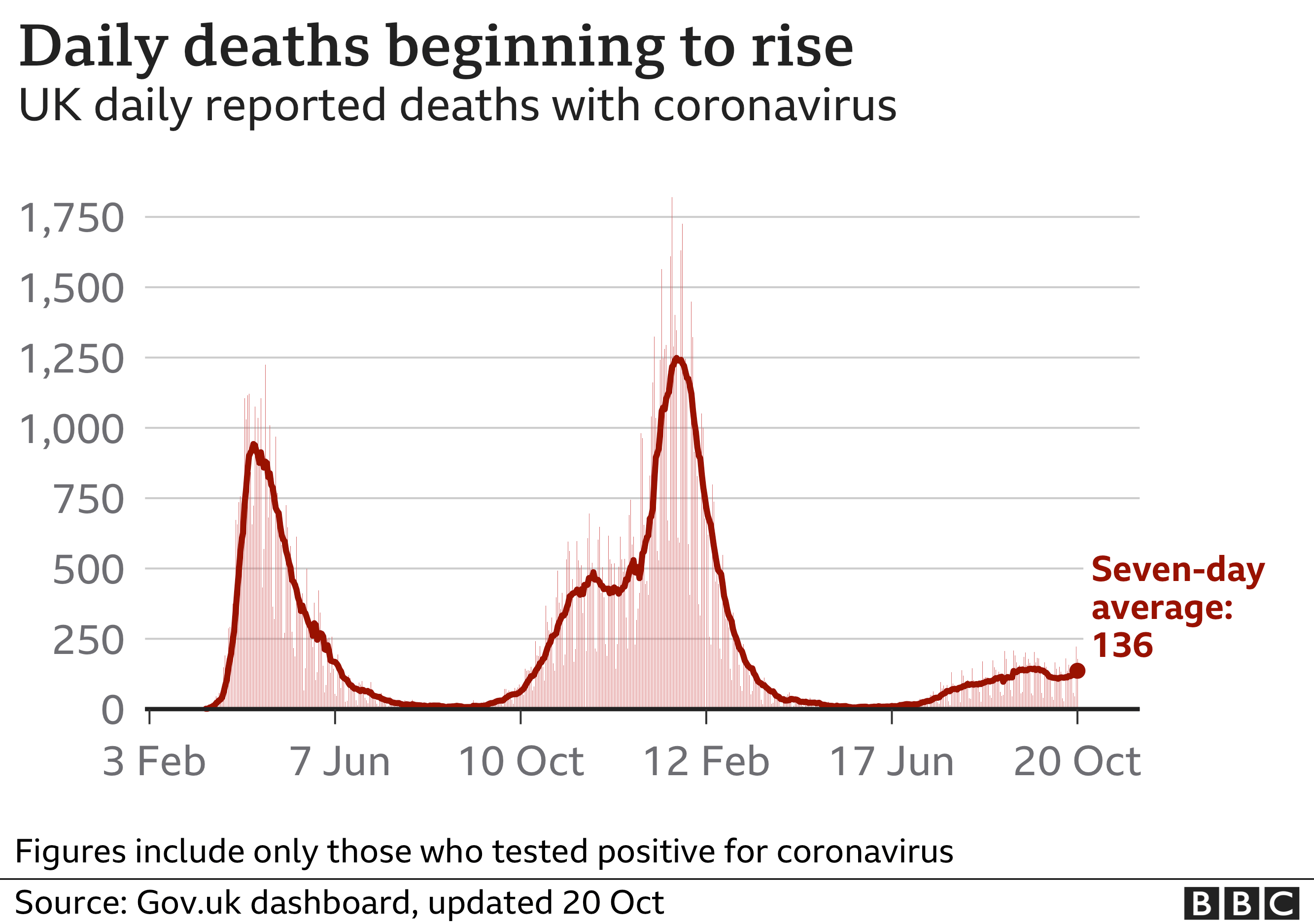 Plan B would bring England effectively in line with restrictions still in place in Scotland, Wales and Northern Ireland.
In Scotland, face coverings are still compulsory on public transport and in places such as shops; people are asked to continue working from home where possible; and people attending nightlife venues and large events must prove their vaccination status.
Similar rules apply in Wales' current winter planning scenario, dubbed Covid Stable.
As well as an existing requirement for face masks indoors and a focus on working from home, Northern Ireland has plans to introduce Covid passports and mandatory social distancing if hospital pressures become unsustainable.
The UK reported another 49,139 cases on Wednesday, and a further 179 deaths within 28 days of a positive test.
Around 14% of people in the UK aged 12 and over remain unvaccinated.