Covid-19: Irish Press Pause on Some Covid-19 Reopening Plans
Posted On October 19, 2021
The Republic of Ireland is to pause some of the measures that had been planned for the reopening of society on Friday 22 October.
It follows a rising number of Covid-19 cases in hospitals.
The slight pause comes after a recommendation from the country's National Public Health Emergency Team (NPHET).
It is being made even though 89% of those aged over 12 are vaccinated.
Cabinet ministers have decided to continue the use of Covid certificates for the hospitality sector and for entrance to night clubs which will now open for the first time since March 2020.
There will also be greater use of lateral flow tests.
In the past, NPHET has voiced its reluctance to recommend the widespread use of such testing.
Originally, the 22 October plan was to end the use of Covid certificates for dining and drinking indoors; to reopen nightclubs and to allow outdoor events without restriction.
Masks would still have to be worn on public transport and in shops.
However, NPHET recommended that masks and social distancing remain in place until February 2022.
On Monday, 1,578 new cases of Covid-19 were confirmed in the Republic of Ireland and there were 484 people in hospital with the virus.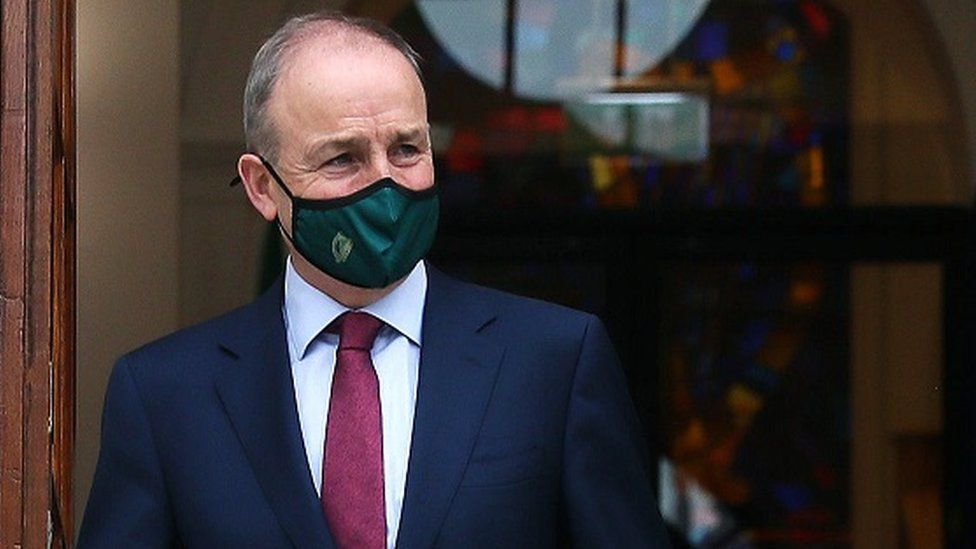 Taoiseach (prime minister) Micheál Martin said that from Friday, there will be no restrictions on the numbers attending weddings and funerals.
He said there would be no limit on those allowed to attend outdoor events and that the phased return to work would continue.
Sports venues will be allowed to operate at 100% capacity from Friday.
Mr Martin said the changes announced offered "the space to ensure that the next steps we take are safe and sustainable".
But he accepted that there would be anomalies in what his government is proposing.
That response was to a question about people in a nightclub being allowed to dance, but not to go the bar.
Mr Martin said sectoral advice would be issued in the coming days.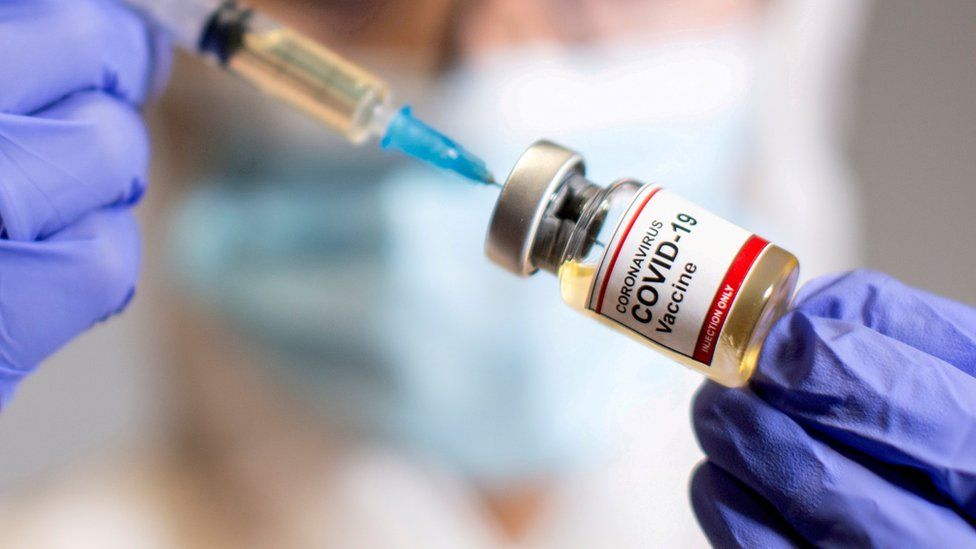 Tánaiste (deputy prime minister) Leo Varadkar said the Republic of Ireland would continue with a three-pronged approach to reopening.
This meant continuing the vaccination programme; testing, tracing and isolating where necessary, but continuing to open society with protections in place.
Mr Varadkar said the current situation "is not without hope", but he added that "we are not where we want to be".
Meanwhile, vaccine boosters for people aged 60 and over have been approved by the Republic of Ireland's National Immunisation Advisory Committee (NIAC).
The approval was confirmed at a meeting in Government Buildings, Dublin, on Monday evening.
No decision has been reached yet by NIAC on a booster jab for health care workers.