Covid-19: Ipswich has Highest Case Rate in England
Posted On October 19, 2021
Ipswich now has the highest Covid-19 infection rate in England, after case rates rose by 25% in a week.
In the week to 14 October, the district had a rate of 854.5 cases per 100,000 people.
Belstead Hills and Whitton have the highest rate of infection in Ipswich and every district in Suffolk had a rise in case rates.
Although the county's hospitals saw a small rise in Covid patients, they said there was no surge in admissions.
The case rate in England was 436 cases per 100,000 people, in the week to 14 October.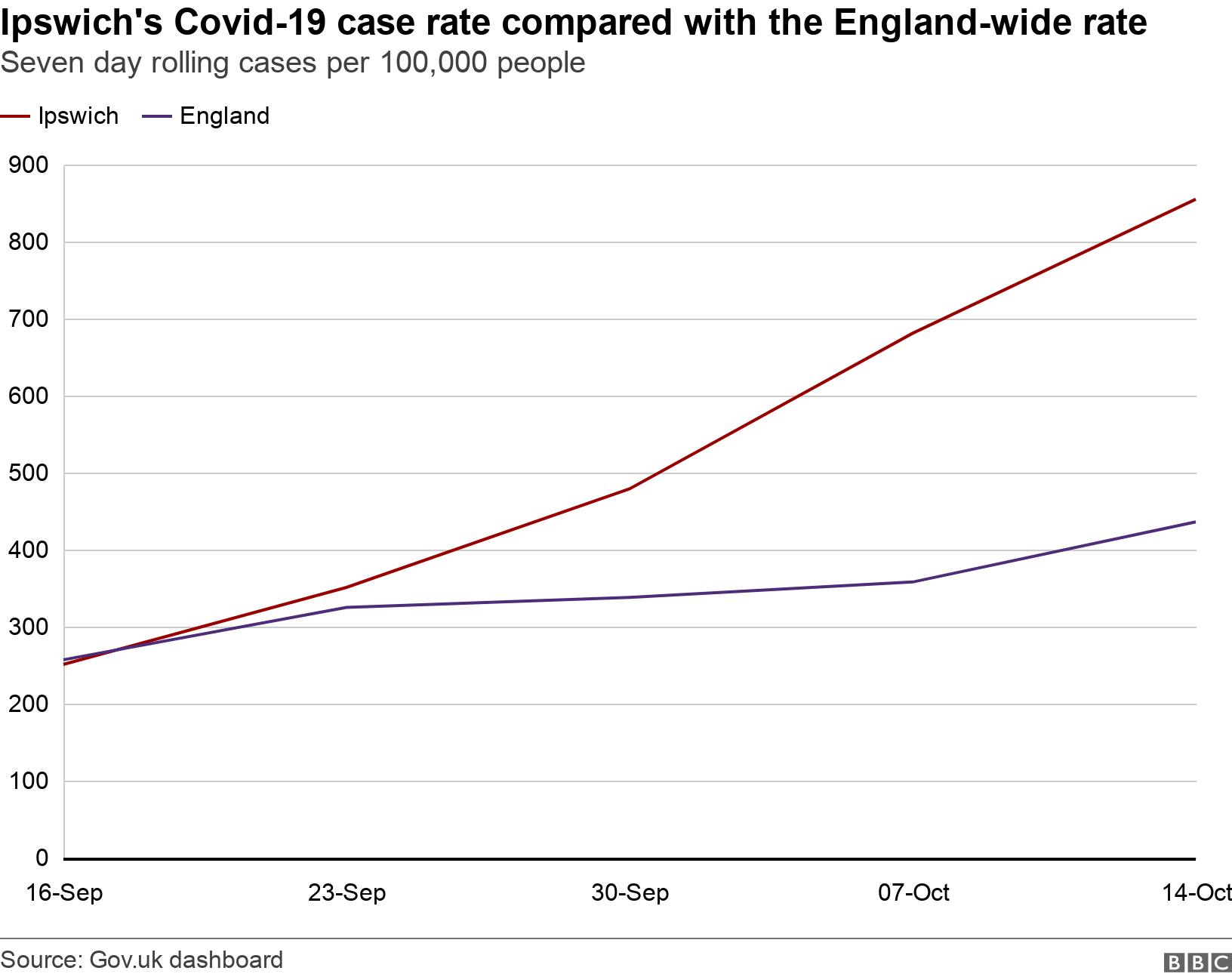 Microbiologist, Dr Sarah Pitt, said the case numbers in Ipswich "are so high we know the virus are being passed from person to person".
She also said "hardly anyone" was wearing a face covering on public transport or in large gatherings.
In the Ipswich district 68% of over-12s have been fully vaccinated compared with the England-wide rate of 78.6%.