Covid: Ipswich's Virus Cases Increase by 40% In a Week
Posted On October 11, 2021
The coronavirus infection rate for Ipswich has jumped up by 42% in a week, according to official figures.
The Suffolk town has the seventh-highest cases per 100,000 people in England and there were 924 new Covid cases in the week to 7 October.
Hotspot areas were Belstead Hills, Stoke Park, Castle Hill and Gipping and Chantry Park and there were high case numbers among school-aged children.
Public Health Suffolk said it was taking the rise in cases "seriously".
According to the figures, Ipswich's 42% rise was one of the biggest week-on-week increases seen in any area in England.
The town's rate of infection is 680 cases per 100,000 people. The rate for England is 357.
Age groups with the highest cases per population were 10 to 14, 15 to 19 and five to nine. There were also a high number of cases among those aged 40 to 44.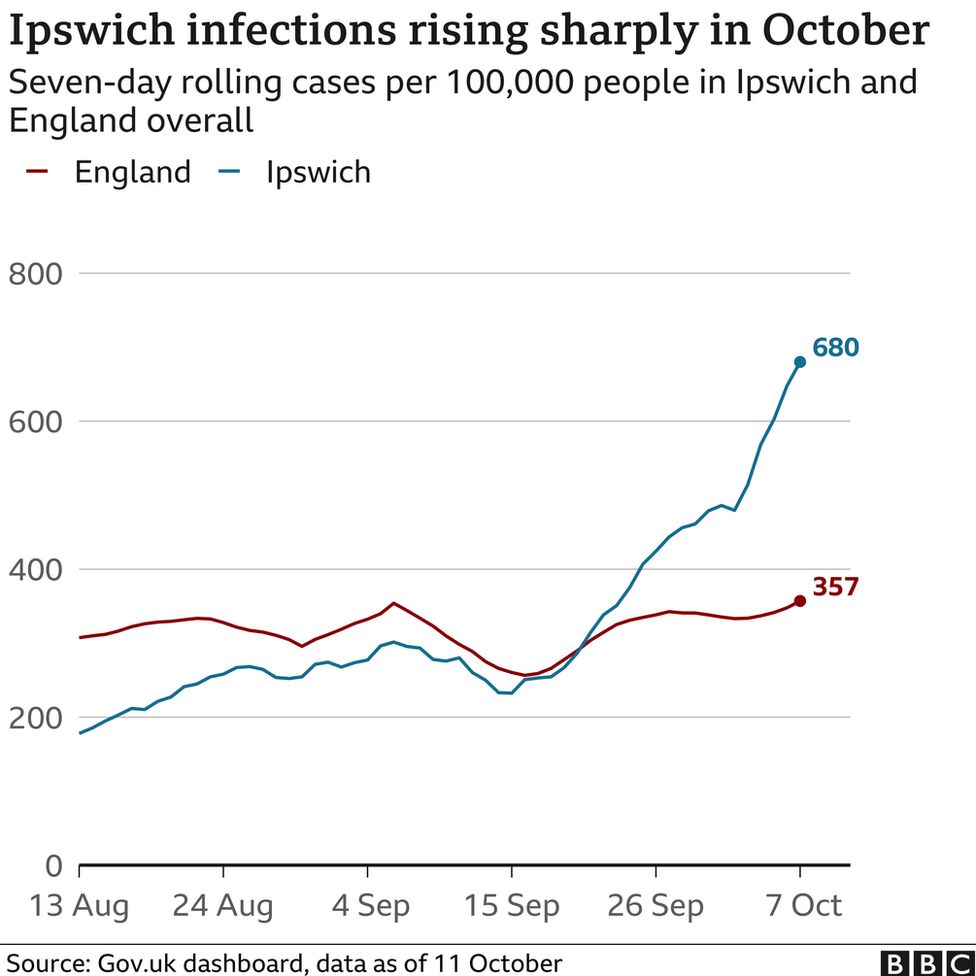 Martin Seymour, interim deputy director of public health for Suffolk, said it was the first time anywhere in the county had featured in the top 10 of the areas with the highest number of cases.
He said the increase of Covid cases among the 40 to 44 age group "could be the parents of the young people and children where we are seeing the rise at the moment".
Mr Seymour urged handwashing, for people to maintain social distance, to wear masks in crowded places and to get vaccinated.
"Although the restrictions are much reduced now, we should take those precautions and try to contain the spread of the virus," he said.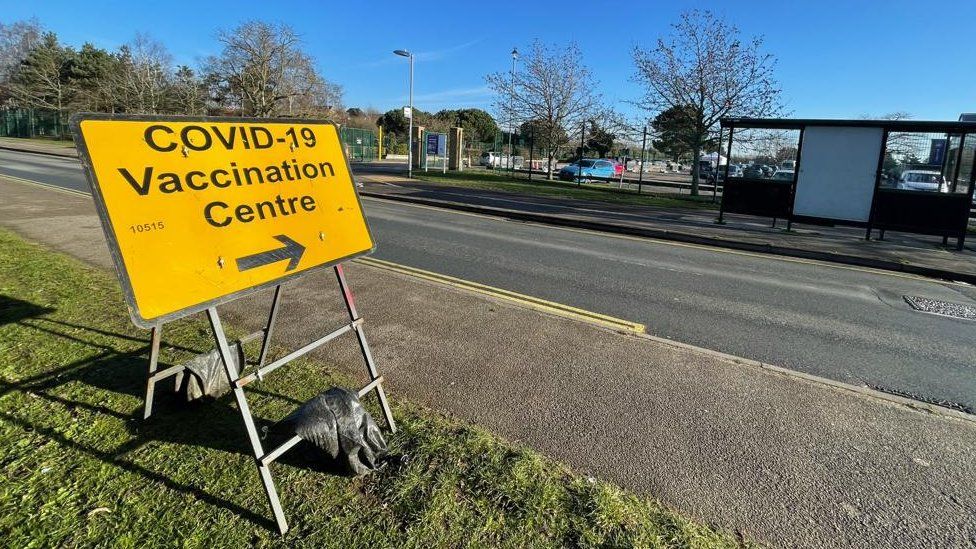 Mr Seymour said although there had not yet been an increase in the rate of hospital admissions, the rise was being taken "seriously".
On Thursday, the county council said as many as a third of pupils in some of its schools had become infected.
It said it was currently dealing with 226 outbreaks in educational settings across the county.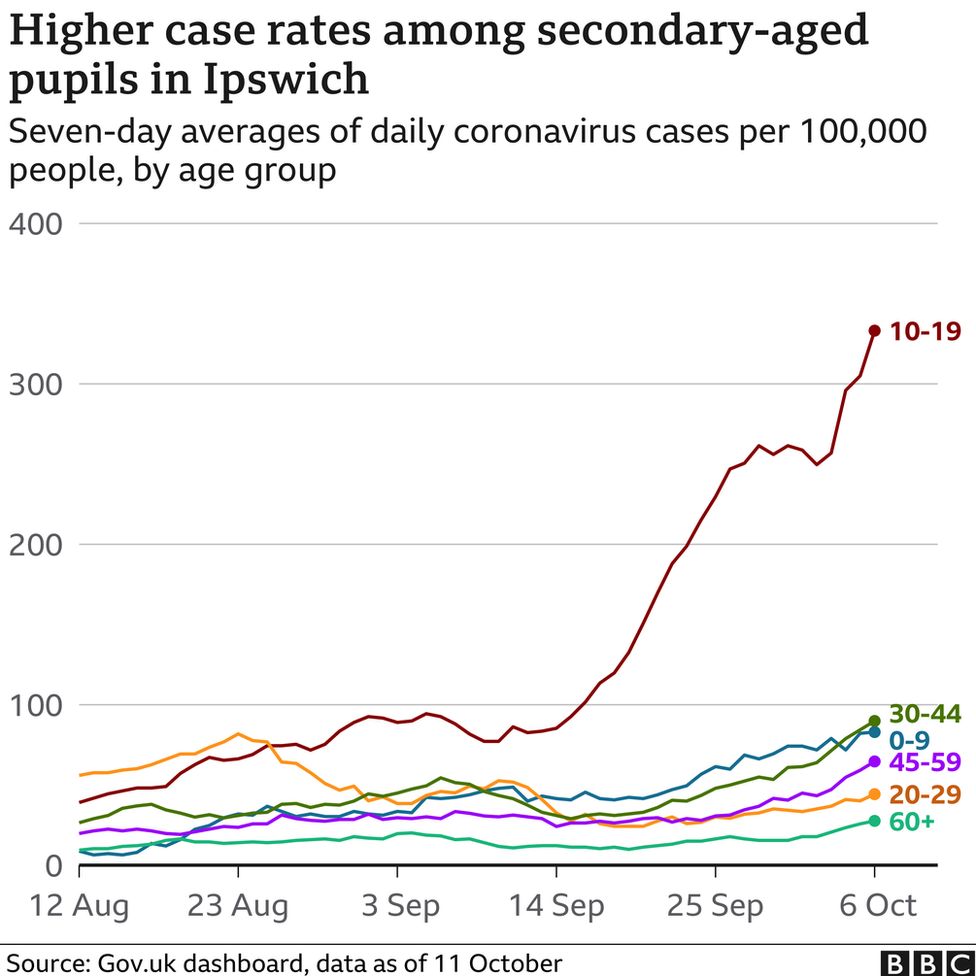 As a result, the council has asked children to stay at home if a sibling tested positive and not to return until a PCR test had been taken.
Mr Seymour said there were no plans for "any further steps within any other setting".