Wales NHS Covid Pass: Fines for Fake Passes and Tests
Posted On October 7, 2021
Anyone caught using a fake Covid pass or lateral flow test result in Wales will be fined from Monday, the Welsh government has confirmed.
Following a Senedd vote, anyone attending a nightclub or large-scale event must carry a Covid pass.
Proof of being double-vaccinated or a negative lateral flow test within the last 48 hours will be needed to download the NHS Covid pass.
It will be an offence to fake a test result or use a counterfeit pass.
The fixed penalty notice can be reduced to £30 if paid within 14 days. However, if it is not a first offence then the fine will double.
'Beware of scams'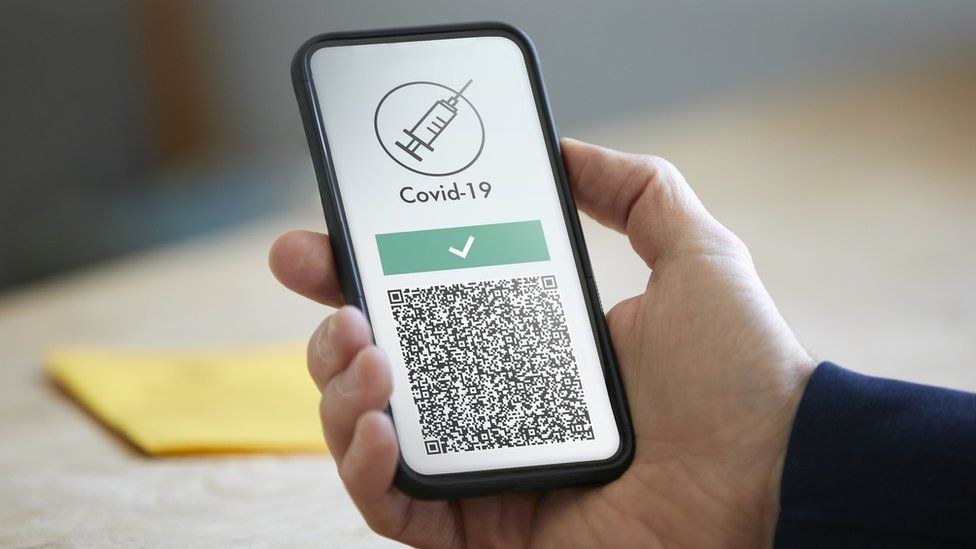 There is no charge to obtain a Covid pass or a lateral flow test – but some people in Wales have been caught out by scams.
The Welsh government warned people to be on the look out for scams related to Covid passes in a tweet last month.
Alison Farrar, lead officer for Trading Standards Wales, told BBC Radio Wales Breakfast: "Scammers are so quick these days at getting onto anything that sounds legitimate.
"Because this is so new, no-one knows what the real thing looks like and therefore, if you do get a text or an email of some kind of communication saying this is how you do it, most of us aren't going to be able to tell the difference between the scam and the real thing."
Ms Farrar said people had already been scammed into paying for a pass after receiving a text or email from a scammer.
"The warning signs are when they look like they're going to start asking you for your card details, even if they claim they're not going to take any money. Why would they need your banking details otherwise?"
She urged people to "think it through properly" before clicking links and responding to "urgent" requests received from unknown senders.
Eight deaths with Covid and 3,400 new cases were reported by Public Health Wales on Thursday.
It brings the total number of deaths in Wales to 5,942, and cases to 372,029.