Long Covid Sufferer 'Bleak About Future'
Posted On October 7, 2021
A long Covid sufferer who has not been able to work for nine months says he feels "pretty bleak about what the future holds".
Brian Adamson, from Cornwall, says if he does "any normal activity I get the worst headache imaginable".
NHS England has spent £10m on specialist long Covid clinics, with seven across the wider South West.
In Devon, 1,029 people have been referred since January and in Cornwall 306 have been supported since February.
'Living day-to-day'
Mr Adamson, 36, who is a paramedic from Newquay, said when he initially had Covid-19 he thought he was "quite lucky" as he only had "headaches and fatigue and after three weeks the headaches started to improve".
"But as soon as I started to do things I was out of breath.
"The longer time has gone on the more I realise how it has impacted me.
"I went four months without being able to do exercise. I was out walking my daughter who was in a pram and had to call my parents because I was too exhausted," he said.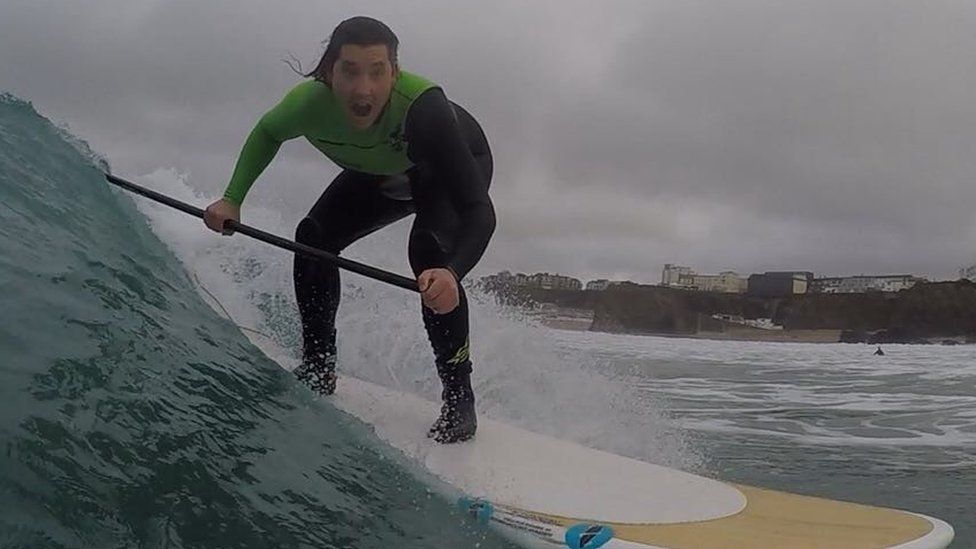 Mr Adamson said he "would normally be swimming, surfing and cycling and working full-time".
"I'm very uncertain about the future but at the moment I'm pretty bleak about what the future holds", he added.
Tamsin Perrett, a writer and editor from Holbeton, Devon, said long Covid was "debilitating".
"I've never been ill like this before. I used to run but I just can't do it."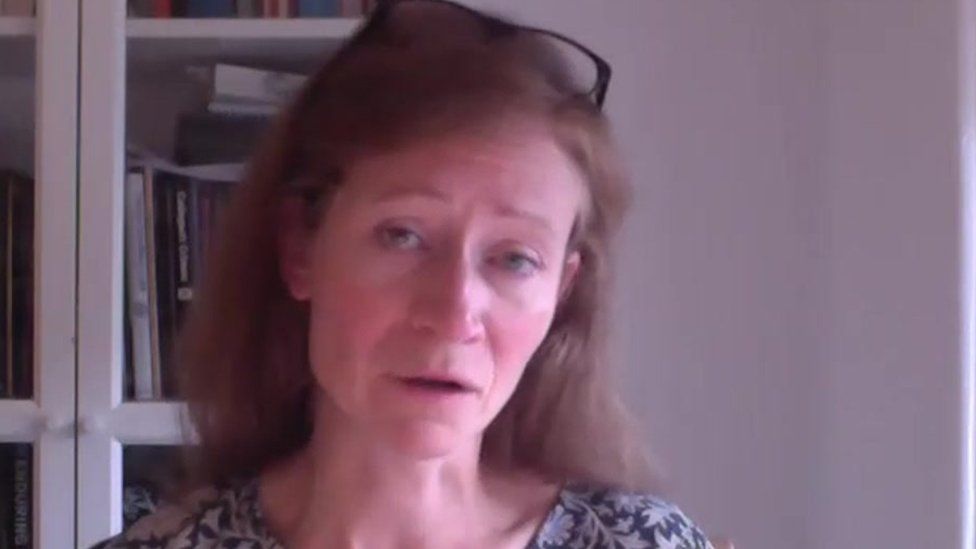 She said even playing with her son Hugo, who is four, is limited.
"I can do it for a couple of minutes and then I have to sit down," she said.
Ms Perrett, 45, who has been living with long Covid for 19 months, said the support of family and friends had been crucial.
A spokesperson for NHS Kernow Clinical Commissioning Group said it was "vital that anyone with long Covid gets the support they need".
"Our service is made up of multi-disciplinary teams which means we can coordinate and tailor specialist services the patient may need, such as mental health and physio support.
"The service is only available through a GP referral and it is important that anyone experiencing symptoms of Covid-19 for more than 12 weeks after they have had Covid should call their GP about their Covid recovery.