Covid-19: NI Schools Warned About Hoax Vaccine Letters
Posted On October 7, 2021
The Public Health Agency (PHA) has warned post primary schools in Northern Ireland about hoax Covid vaccine consent letters.
Some schools have received emails claiming to come from the NHS, which contain a "consent checklist" for vaccination.
The email asks them to share the checklist with parents and pupils.
But the PHA said "the false email and 'consent form' content contains a number of important inaccuracies".
It should "not be forwarded to parents," the PHA said.
BBC News NI has been contacted by some principals in Northern Ireland whose schools have received the hoax consent forms.
They are presented as a form with information to be sent to parents ahead of pupils being given Covid vaccinations.
Below an "NHS Vaccines" logo, the consent form includes claims such as the vaccine being a risk for "strokes, blindness, deafness, clotting, miscarriages, anaphylaxis and cardiovascular disorders".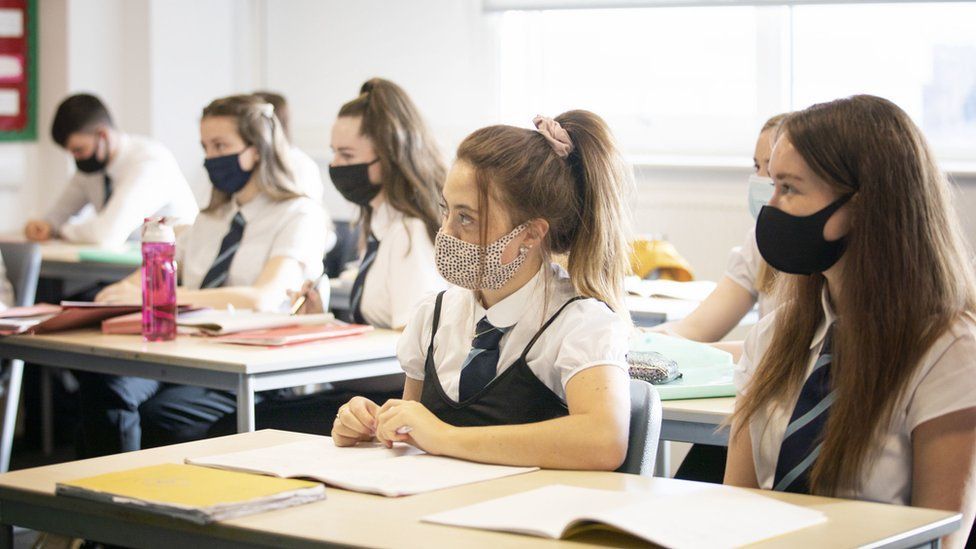 As a result, the PHA has written to schools in Northern Ireland warning them that the material is false.
"Materials include a branded 'consent form' has the look and feel of authoritative NHS communications using a made up NHS vaccines logo," the PHA letter said.
The agency said that some schools elsewhere in the UK had mistakenly circulated the hoax checklist to parents.
"Please only forward to parents materials that have come from the PHA or your own Trust school nursing teams," the PHA told principals.
The agency has published guidance on the imminent rollout of the vaccine to 12 to 15 year olds in Northern Ireland.
About 100,000 children and young people in Northern Ireland will be offered a jab by the start of December.
The PHA said that information packs for children and parents would "be delivered to schools in the second to third week of October to make sure that individuals, or those giving consent on their behalf, have enough information to enable them to make a decision before they give consent".
"In Northern Ireland, Covid-19 vaccine for school children is being offered at school by the usual Trust school health nursing arrangements," the PHA letter to principals said.