Covid-19: November Vaccines 'Likely' for 12 to 15-year-olds
Posted On October 5, 2021
It is likely to be November before most schools in Northern Ireland begin to vaccinate 12 to 15-year-old pupils.
Letters and consent forms for the Covid-19 vaccine are expected to be sent to parents of eligible children in mid-to-late October, according to the Public Health Agency (PHA).
The UK's four chief medical officers have recommended healthy 12 to 15-year-olds be offered one vaccine dose.
Vaccinations for pupils in Scotland and England are already taking place.
However, the approach being taken by each nation differs.
In Wales, the government has set a target, saying by the end of the school half term all pupils in that age bracket will have been offered a single dose.
More than 140,000 children in Wales will qualify for the jab.
It is thought a majority will receive their jab in school.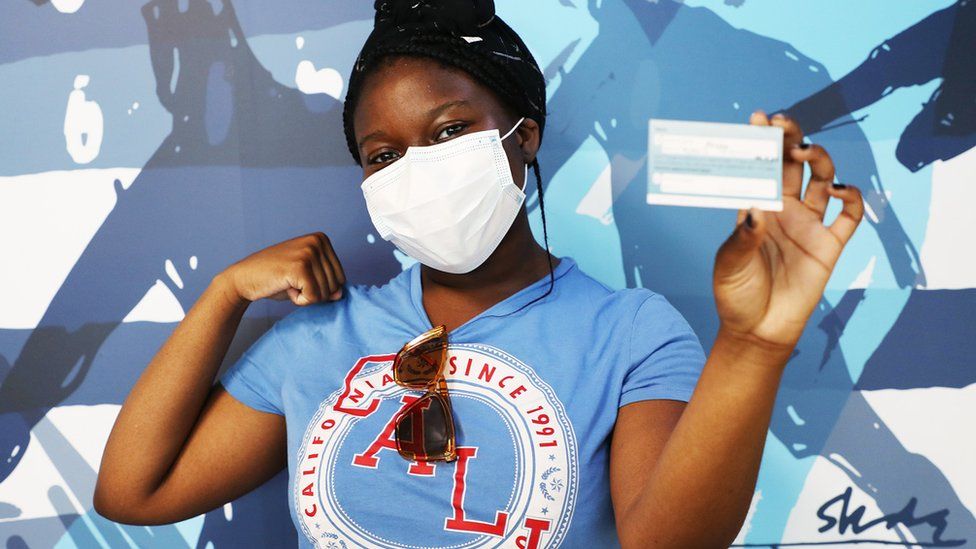 In Northern Ireland, communication with families has yet to start.
Parents will get a letter, consent form and Covid-19 vaccine information material prior to vaccine teams visiting schools, a PHA spokesperson told BBC News NI.
On consent, the PHA advice is that while the letter is addressed to the child, it encourages them to discuss the decision about the vaccine with their parents.
In secondary schools "some young people may be mature enough to provide their own consent", said the PHA.
"This sometimes occurs if a parent has not returned a consent form but the child still wishes to have the vaccine on the day of the session," the agency added.
"Every effort will be made to contact the parent to seek their verbal consent."
'Informed decision'
The PHA is urging parents and guardians to look out for the consent form coming home in schoolbags.
The agency urged parents to read the information leaflets and talk to children about the vaccine and make an informed decision.
The vaccination programme for 12 to 15-year-olds who are immunosuppressed in Northern Ireland is already taking place.
In Northern Ireland, the schools immunisation programme also covers the childhood flu programme, which this year will see a further roll out of the free flu vaccine to include school children up to year 12.