Malaysia Administered 13.6 Million Covid-19 Vaccine Doses in August; 46% of Population Double-Jabbed Now
Posted On September 1, 2021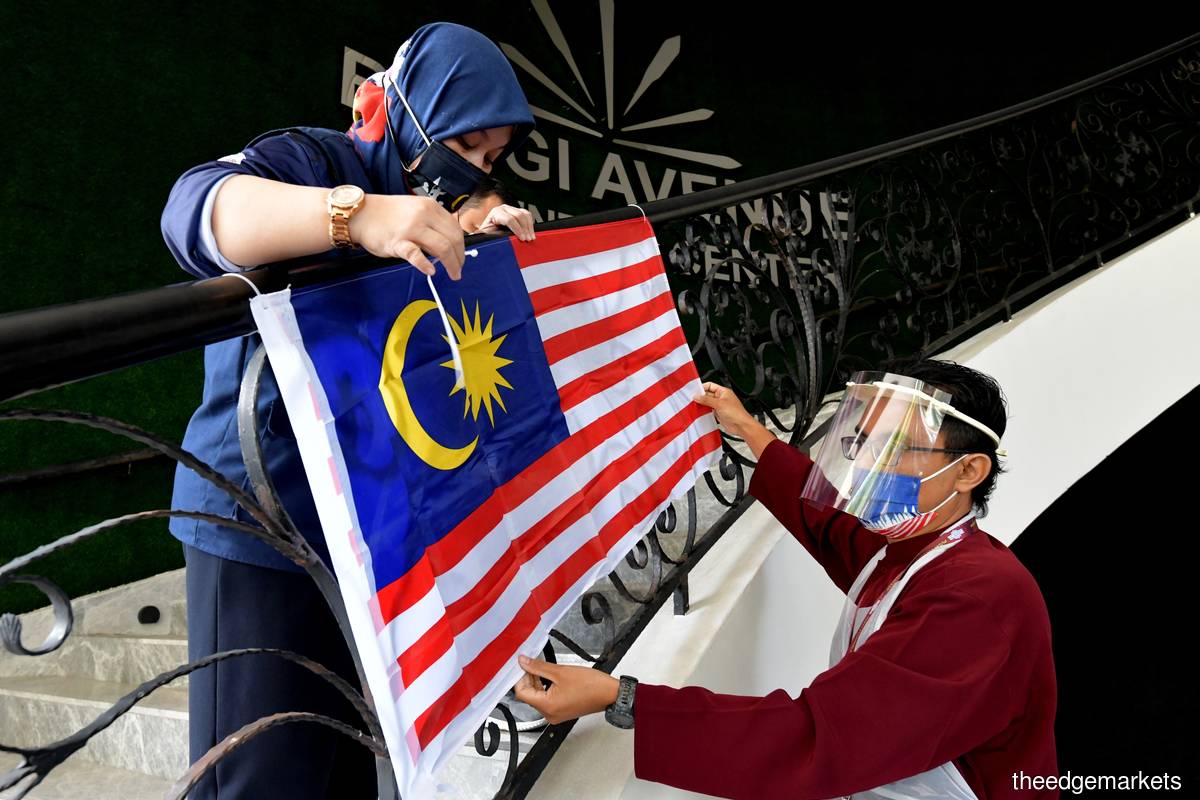 KUALA LUMPUR (Sept 1): Malaysia administered 13.6 million doses of the Covid-19 vaccine in August, compared with 12.33 million in July and 5.08 million in June.
Cumulatively, 34.75 million Covid-19 vaccine doses had been administered since late February.
As of yesterday (Aug 31), 15.03 million individuals at 18 years old and above were double-jabbed in the country, representing 46% of the population.
Meanwhile, 4.69 million people had received their first dose of the vaccine, while 3.75 million, who had registered for vaccination, were waiting for their first appointment.
A total of 19.74 million people had been given at least one jab over the past five months since March, representing 60.5% of the nation's population.
Follow our Covid-19 vaccination tracker to see where we are in the race to herd immunity.
In the Klang Valley, 5.7 million individuals were fully inoculated with two doses, representing 67.7% of the population of the most densely populated area in Malaysia.
Currently, 81.7% of the Klang Valley's population or 6.88 million individuals had received at least one dose of the Covid-19 vaccine.
Meanwhile, a total of 261,768 doses were administered nationwide yesterday — the lowest daily vaccination rate in the month — compared with 361,381 the day before.
Some 115,473 individuals received their first dose yesterday, while 146,295 took their second jab, according to the latest updates on Twitter today by the country's Special Committee for Ensuring Access to Covid-19 Vaccine Supply (JKJAV), citing data from the Covid-19 Immunisation Task Force (CITF).
Johor was the state with the highest number of first doses administered at 34,316 yesterday, followed by Sabah (15,125), Kedah (13,835), Kelantan (12,835) and Penang (8,851).
For second doses, Selangor topped the list at 28,624, followed by Sabah (25,652), Johor (20,696), Kuala Lumpur (20,377) and Terengganu (11,762).
A total of 20,897 new Covid-19 cases were reported yesterday, up from 19,268 the day before. This brought cumulative Covid-19 infections in the country to 1.75 million.
Meanwhile, 282 fatalities were reported, raising the nation's Covid-19 death toll to 16,664.
Source: https://www.theedgemarkets.com/article/malaysia-administered-136-million-covid19-vaccine-doses-august-46-population-doublejabbed