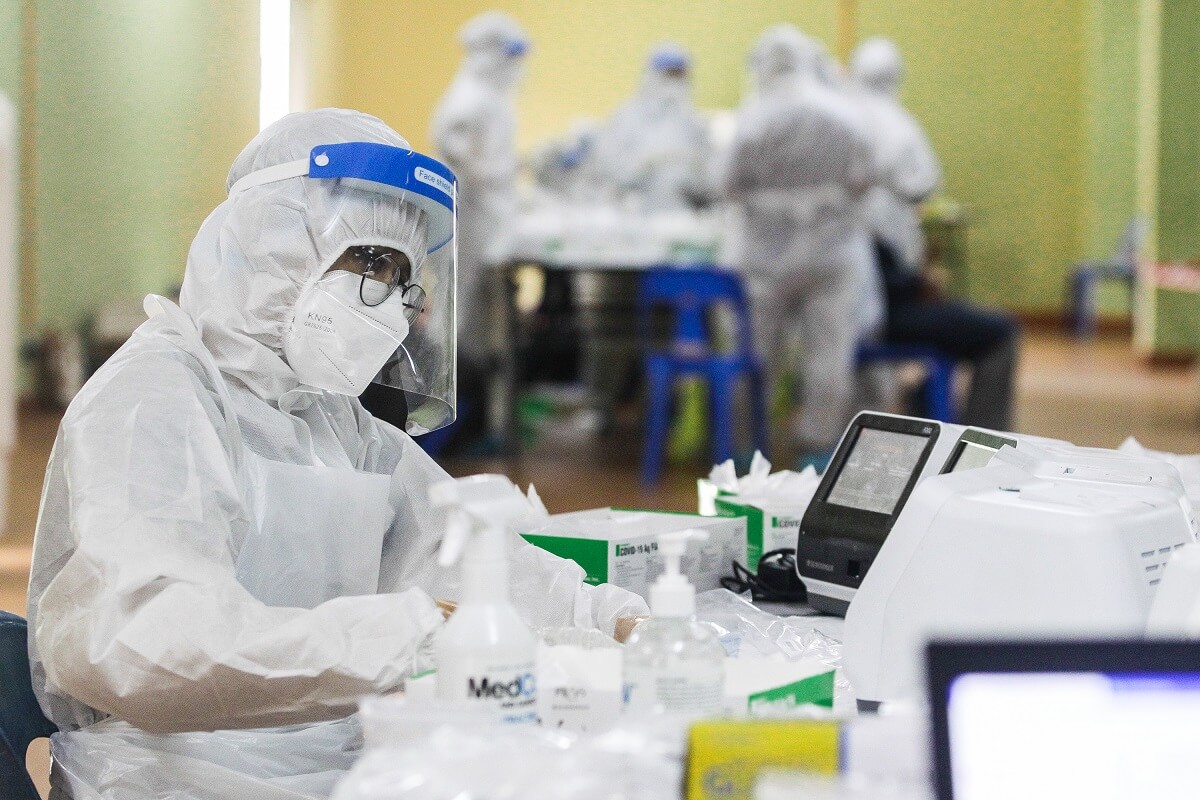 KUALA LUMPUR (July 15): Malaysia's daily Covid-19 cases surged to a new high of 13,215 today. Selangor reported 6,120 new infections — the first time the state breached the 6,000 level of cases in a day, according to the Ministry of Health (MOH).
The new infections push the number of active cases — which carry high transmission risks — to a new high of 108,369 versus 101,359 the day before. This is the second consecutive day that active cases stay above the 100,00-mark.
Kuala Lumpur detected 1,499 new cases. The federal territory has registered more than 1,000 new cases per day for the third consecutive day.
The Covid-19 pandemic and the extension of the Movement Control Order (MCO) have placed unprecedented stress on local retailers.
Negeri Sembilan is another state that has more than 1,000 new cases at 1,603. Cumulatively, the state has reported 57,359 cases so far.
"About 60.9% of today's cases (8,047 cases) are categorised under Category 1, 4,637 cases or 35.1% are under Category 2,  while 531 cases are under Categories 4 and 5," said Health director-general Tan Sri Dr Noor Hisham Abdullah at a virtual media conference today.
Covid-19 patients are grouped into categories based on the severity of their symptoms, with Category 1 indicating those without symptoms and Category 2 being those who are symptomatic but without lung infections. Category 3 entails symptomatic patients with lung infections, while Category 4 is for those needing oxygen supplementation and Category 5 is for critical patients with multiple organ complications.
135,000 tests conducted past 24 hours
According to Dr Noor Hisham, 134,569 Covid-19 tests were conducted across the country in the last 24 hours as of noon.
"Selangor conducted 50,891 tests, followed by Kuala Lumpur (15,693) and Negeri Sembilan (9,792)," said Dr Noor Hisham.
Another 110 fatalities linked to the coronavirus were reported — 45 in Selangor, 23 in Kuala Lumpur, 11 in Negeri Sembilan, seven in Johor, five in Pahang, four in Kedah, four in Sarawak, three in Melaka, three in Kelantan, two in Sabah, while one each in Penang, Perak, and Labuan.
The Covid-19 death toll climbed to 6,613, compared with 5,254 on July 1.
The number of Covid-19 patients in intensive care units increased to 885 from 878 the day before.
According to MOH, 432 patients need ventilators to breathe.
Dr Noor Hisham said 6,095 people have recovered from the disease. Total recoveries increased to 765,800 or 86.9% of total infections, which now stand at 880,782.
R0 stood at 1.19 on July 14
On the other hand, Dr Noor Hisham said the country's basic reproduction number (R-naught or R0) for Covid-19 infections nationwide went up to 1.19 on July 14, up from 1.16 the day before, with Terengganu having the highest R0 at 1.40.
Putrajaya came in second at 1.31, Kedah (1.19), Selangor (1.18), and Kuala Lumpur (1.17).
The R0 or Rt projects the average number of people that each new Covid-19 patient will infect, or what is termed the effective reproduction number. An R0 of less than 1.0 means the infection is not spreading.
*26 new clusters identified, 15 linked to workplaces
The MOH identified 26 new Covid-19 clusters as of noon today, bringing the number of active clusters to 873.
The latest clusters comprised 15 workplace clusters, six community clusters, three detention clusters and two education clusters.