Malaysia Continues to Administer Record Doses of Covid-19 Vaccines with 424,541 Jabs on July 13 — JKJAV
Posted On July 14, 2021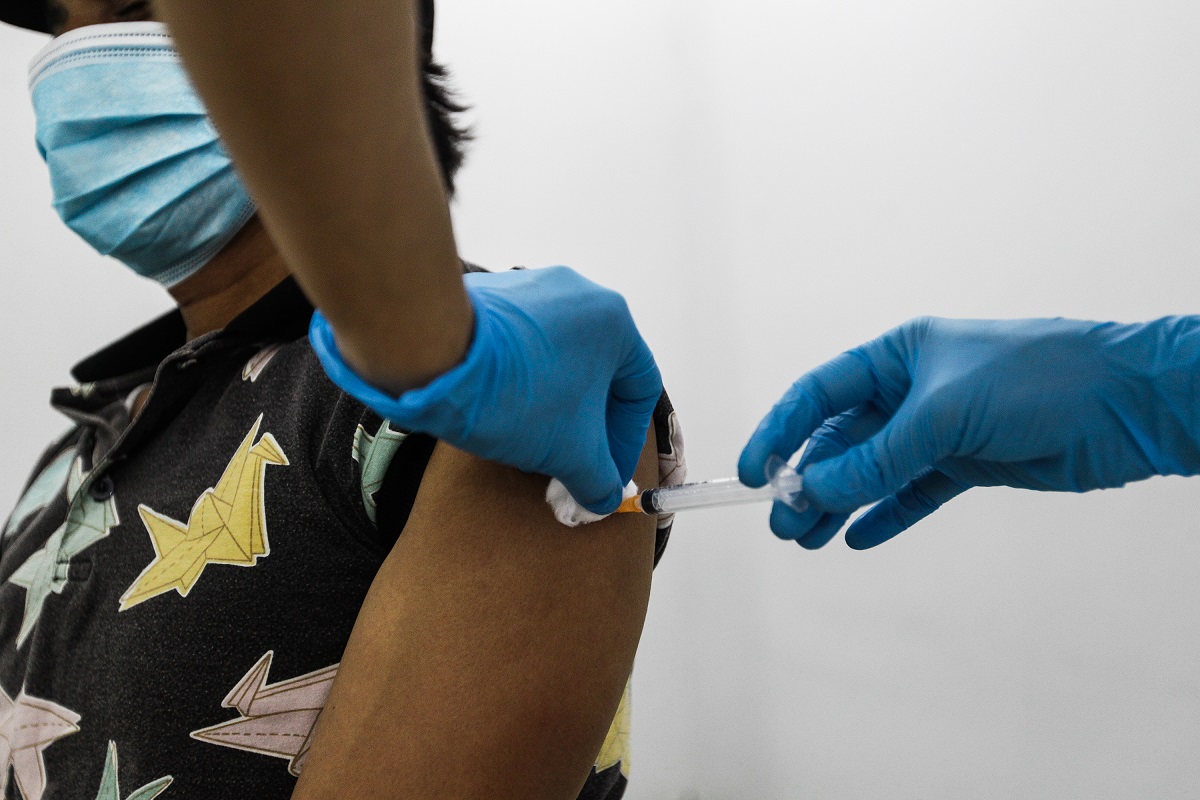 KUALA LUMPUR (July 14): Malaysia's daily Covid-19 vaccination rate exceeded 400,000 doses for two straight days with 424,541 doses administered yesterday (July 13), up from 421,479 doses previously.
Of the 424,541 doses of vaccines given out yesterday, 260,286 went to first-dose recipients, while the remainder went to 164,255 second-dose recipients, according to tweets by the Covid-19 Vaccine Supply Access Guarantee Special Committee (JKJAV), citing data from the Covid-19 Immunisation Task Force (CITF).
Due to the increase in the number of doses delivered, the seven-day moving average of Covid-19 vaccination in the country also rose to 364,602 doses from 352,530 doses the day before.
The Covid-19 pandemic and the extension of the Movement Control Order (MCO) have placed unprecedented stress on local retailers.
Among the states and federal territories, Selangor reported the highest number of daily shots for first doses on Tuesday at 72,644, followed by Kuala Lumpur (47,244) and Sarawak (24,381).
Sarawak led with the highest number of daily second doses with 52,551 administered, while Selangor came in second at 25,696 and Kuala Lumpur (23,707).
Follow our Covid-19 vaccination tracker to see where we are in the race to herd immunity.
In total, the number of vaccine doses delivered across the nation stood at 12.21 million. Of this, 8.36 million individuals have been given at least one dose, while 3.85 million individuals or 11.76% of the nation's population are fully inoculated with two doses.
Meanwhile, 4.51 million individuals have received their first jab.
Yesterday, Health Director-General (DG) Tan Sri Dr Noor Hisham Abdullah urged Malaysians to go for their vaccination jabs, saying that those who are inoculated are significantly less infectious and unlikely to get as sick.
For those who have been vaccinated, the chance of them infecting other people is only 50%, said the Health DG, adding that vaccination is the best way to address the worsening Covid-19 situation in the country.
On the other hand, he said Covid-19 cases are expected to increase over the next two weeks as the highly infectious Delta variant has been detected in almost every state.
The variant, which originated from India, can spread faster via airborne transmission and has an infectivity rate of 5 to 8 in R0 value.
Malaysia reported a five-digit figure of daily Covid-19 infections yesterday for the first time. A total of 11,079 Covid-19 cases were detected, pushing the number of active cases to its worst level of 96,236.
The country has identified 855,949 Covid-19 infections since the pandemic began last year.
Source: https://www.theedgemarkets.com/article/malaysia-continues-administers-record-doses-covid19-vaccines-424541-jabs-july-13-%E2%80%94-jkjav