New Covid-19 cases remain above 2,000 for 13th day running, with Selangor again seeing higher number
Posted On April 28, 2021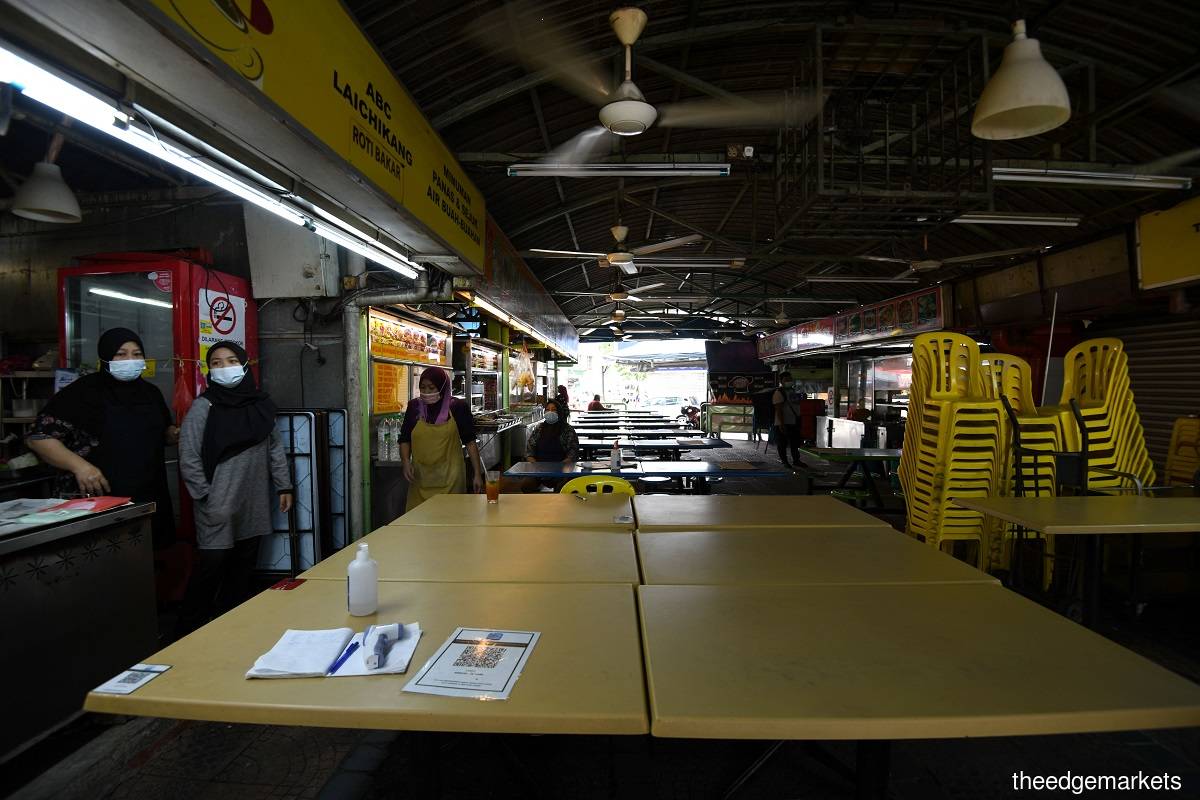 KUALA LUMPUR (April 27): New Covid-19 infections in the country stood at 2,733 today, marking the 13th day the daily figure remains above 2,000.
Selangor again recorded the highest number of new infections with 750, whereas Kelantan came in second with 484 and Sarawak in third with 432.
Kuala Lumpur saw 377 new cases today, according to Health director-
general Tan Sri Dr Noor Hisham Abdullah in a statement.
The country also recorded 13 more deaths from the pandemic — three from Sarawak, two each from Selangor, Kelantan, Johor and Negeri Sembilan, and one each from Kuala Lumpur and Penang.
These raised the pandemic's death toll here to 1,462 cases, or 0.37% of total cases in the country.
Meanwhile, there were 2,019 recoveries today, which raised total recoveries to 371,575 cases, representing a 93.3% recovery rate.
As new cases continued to outpace the number of recoveries daily, the number of active cases in the country increased to 25,414 cases.
Eleven new clusters reported today
Eleven new infection clusters were identified in the past 24 hours, said Dr Noor Hisham. These raised active clusters in the country to 367.
Of the new clusters, there were two from Education Ministry-linked schools/institutions, two from education centres, and three from workplaces. There were also three community clusters and one from a high-risk group.
The two Education Ministry-linked schools/institutions were dubbed Jalan Puchong and Persiaran Setia Murni (Selangor), while the education centres were Jalan Sejati (Selangor) and Cangkat Minden (Penang).
The three workplace clusters were Jalan Padang Tembak (Kelantan), Jalan Kempas Muar (Johor) and Teknologi Ayer Keroh (Melaka).
The three community clusters were Sungai Tuah (Sarawak), Bandar Baru Sentul (Kuala Lumpur) and Akar Peluru (Kedah). The lone high-risk group cluster was Jalan Bukit Emas (Negeri Sembilan).
Source: https://www.theedgemarkets.com/article/new-covid19-cases-above-2000-17th-day-running-selangor-again-seeing-higher-number