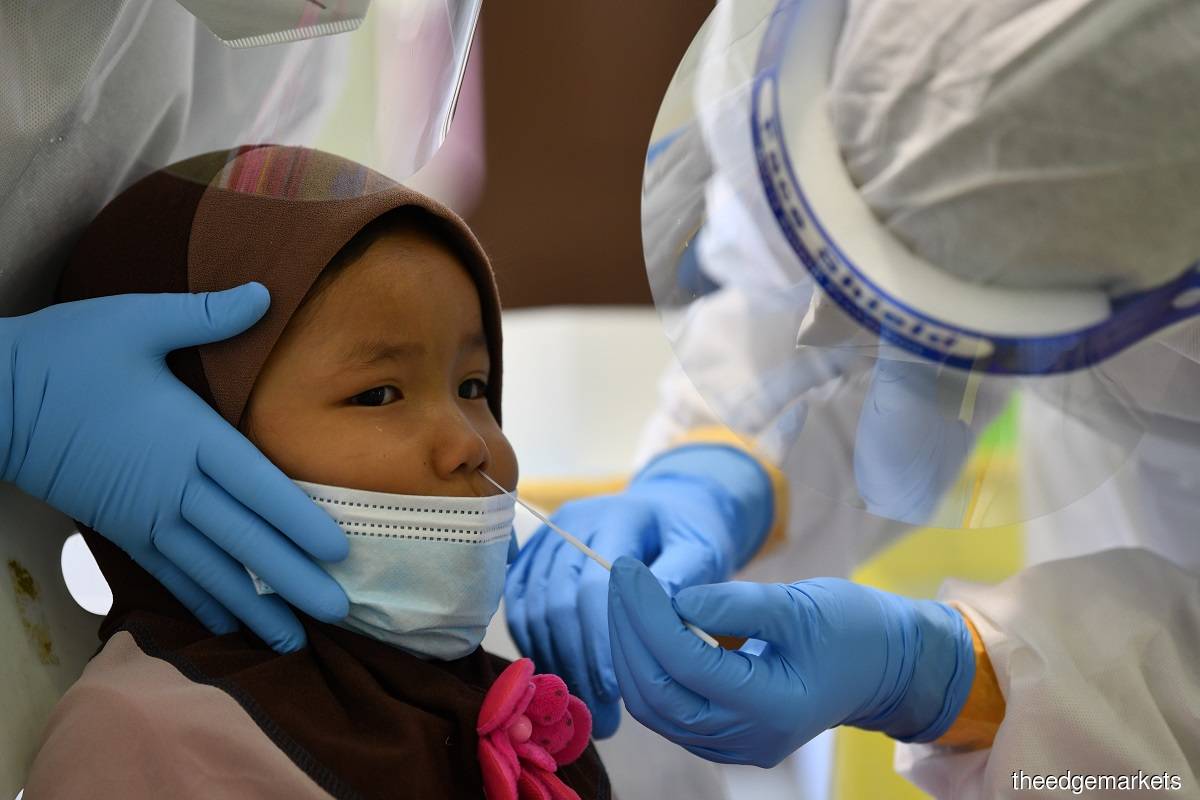 KUALA LUMPUR (April 14): Malaysia's new Covid-19 cases climbed to 1,889 from 1,767 reported yesterday — the highest number of new infections recorded since March 6. This brought the country's Covid-19 tally to 365,829.
It is also the 16th straight day that new Covid-19 cases stayed above the 1,000 mark. The second highest daily new cases figure was 1,854 reported on April 9.
Selangor recorded the highest new cases today with 517, followed by Sarawak (489) and Kelantan (226), he said in a statement.
Meanwhile, the number of active cases, or Covid-19 patients undergoing treatment, soared to 16,696 from 16,300 recorded the day before.
There are 204 Covid-19 patients in intensive care with 79 of them needing respiratory aid, according to Health director-general Tan Sri Dr Noor Hisham Abdullah. The death toll climbed to 1,353 after eight more fatalities were reported — five in Sarawak and one each in Selangor, Kuala Lumpur and Sabah. The deceased were aged between 45 and 89 years.
Among new infections, 1,883 were local transmissions while six were imported cases. On recoveries, some 1,485 Covid-19 patients were discharged in the past 24 hours. The total number of recoveries is now at 347,780.
Furthermore, seven more Covid-19 clusters were identified by the Health Ministry, comprising six workplace clusters and one community cluster.
The six workplace clusters are the Jalan Khidmat cluster in Sabah with 24 infections; the Batu Sepuluh cluster in Sabah (16); the Jalan Mohd Taib cluster in Selangor (10); the Jalan Sempilai cluster in Penang (14); the Permatang Berangan cluster in Kedah (28) and the Jalan Gapam cluster in Melaka (10). The lone community cluster known as the Jalan Sahadi cluster in Selangor saw 20 infections. A total of 1,485 clusters have been identified by the Ministry, while 1,144 have been declared ended.
Source: https://www.theedgemarkets.com/article/malaysias-new-covid19-cases-climb-1889-highest-40-days