The Week Ahead: Full Impact of Covid-19 On 2020 GDP To Be Revealed
Posted On February 8, 2021
This article first appeared in The Edge Malaysia Weekly, on 
February 8, 2021
 – February 14, 2021.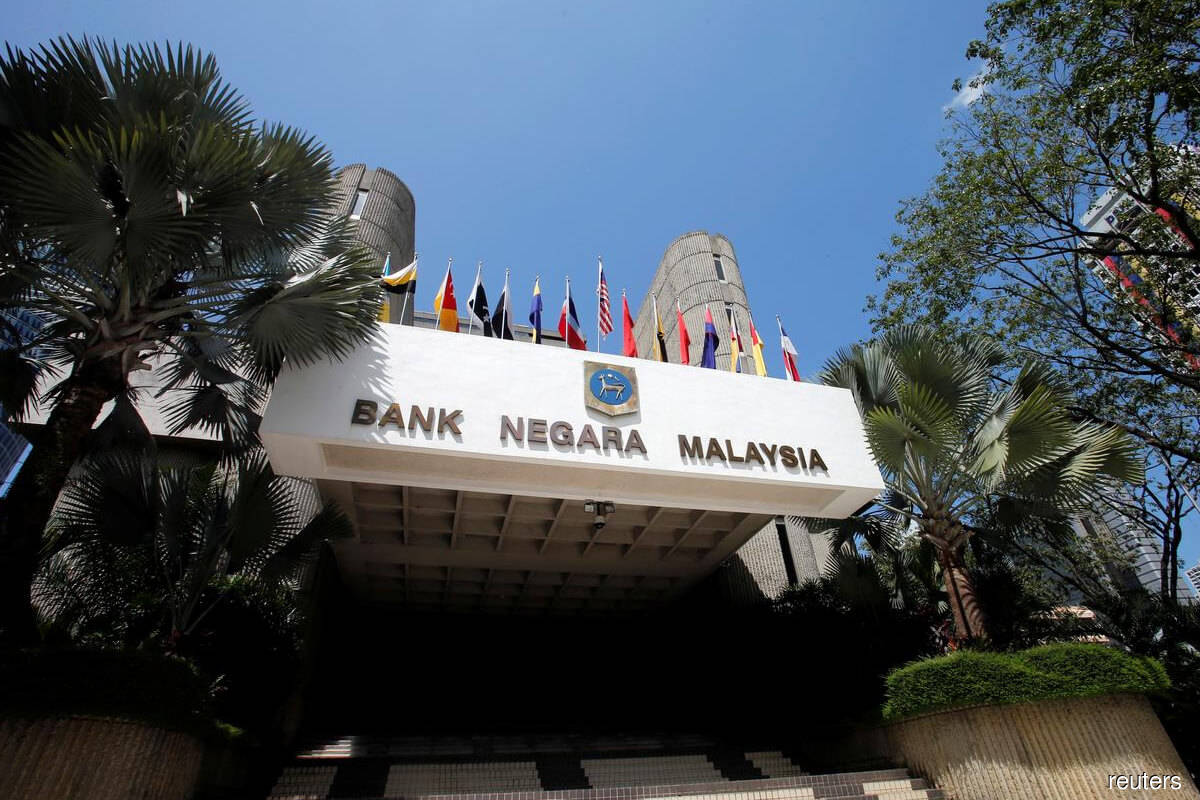 Bank Negara Malaysia is slated to announce Malaysia's 2020 GDP performance on Feb 11. A contraction is widely expected, which would be the first full-year contraction since the 2009 global financial crisis, when the economy shrank 1.5%.
The Ministry of Finance's (MoF) Economic Outlook 2021 report released last November projected the economy would shrink 4.5% in 2020 because of the Covid-19 pandemic. Malaysian Rating Corp Bhd's (MARC) forecast is for a much bigger contraction of 5.7%, as is the World Bank's 5.8%.
In 2019, the economy grew 4.3%.
MoF expects 2021 GDP to rebound, however, to between 6.5% and 7.5%, driven by an anticipated improvement in global growth and international trade. The 2021 economic growth projection by MARC, the World Bank and the International Monetary Fund are 5.6%, 6.7% and 7% respectively.
Meanwhile, UOB Global Economics & Markets Research estimates a full-year contraction of 5.5% in 2020 after shrinking 3% year on year (y-o-y) in 4Q.
Other upcoming data in the country includes the Bank Negara Malaysia Statement of Accounts on Feb 8 by the central bank. On the same day, the Industrial Production Index and the monthly manufacturing statistics will also be released. The performance of the Wholesale and Retail Trade sector will be known on Feb 9.
On Wednesday, both the prosecution and defence in Datin Seri Rosmah Mansor's solar graft trial will make their oral submissions to the High Court. High Court Judge Mohamed Zaini Mazlan will then decide whether a prima facie case has been established and whether Rosmah has to enter her defence. Rosmah, 69, is charged with soliciting RM187.5 million from Jepak Holdings Sdn Bhd between 2016 and 2017 in exchange for her help in securing a RM1.25 billion project to supply solar hybrid power systems to 369 rural schools in Sarawak.
Most of Asia will be celebrating the Lunar New Year holiday next week, which welcomes the Year of the Ox. Markets in Malaysia and Singapore will be closed on Feb 12, while those in Taiwan and Vietnam will be closed from Feb 10 to 16; China from Feb 11 to 17; and South Korea on Feb 11 and 12.
Two countries are scheduled to make a decision on interest rates. The Philippine's central bank, Bangko Sentral ng Pilipinas, will make its policy decision known on Feb 11. Citing a Bloomberg survey, UOB says the overnight borrowing rate is expected to remain unchanged at 2%. Sweden's Riksbank's monetary policy decision is set for Feb 10, and the central bank is expected to keep its Sweden repo rate unchanged at 0%.
The UK is also expected to release its 4Q2020 GDP and industrial data for December on Feb 10. UOB estimates that the UK's GDP will contract 6.8% y-o-y.
In the US, the Democrat-controlled US House of Representatives approved a budget plan on Feb 3 using a manoeuvre known as budget reconciliation that would allow it to pass President Joe Biden's US$1.9 trillion (RM7.7 trillion) coronavirus package without the need for a single Republican vote, if necessary.
The Senate has yet to vote on the plan and the Democrats can pass the coronavirus aid with a simple 51-vote majority in the Senate instead of the 60 votes needed to advance most legislation. The Senate is split 50:50 between two parties, giving Vice-President Kamala Harris the tie-breaking vote. UOB highlighted that this would be déjà vu for the Republicans, who previously used the same budget manoeuvre to pass a US$1.9 trillion tax cut in 2017, under president Donald Trump.
Also happening next week is Trump's second impeachment trial, which is set to begin on Feb 9. He faces a single impeachment charge for his role in inciting insurrection in the deadly Jan 6 riots at the US Capitol. Convicting Trump will require 67 votes, which means 17 Republicans voting in favour.
According to US news reports, the passage of any bill can be stalled by the trial because Senate rules require that the chamber may not consider any other issues while it is conducting a trial. This means the Senate will probably be unable to vote on a reconciliation bill until later this month or early March. Incidentally, Biden is pressing the Congress to move quickly, as the existing benefits will expire in March.
In the corporate scene, it will be a major US corporate earnings week, with 83 Standard & Poor's 500 companies scheduled to announce their results.
Source: https://www.theedgemarkets.com/article/week-ahead-full-impact-covid19-2020-gdp-be-revealed