Updated 11.50PM | List of Locations Affected by Covid-19 (Dec 22)
Posted On December 23, 2020
RESIDENCES
– Regina condominium, Subang Jaya, Selangor
The management of this condominium located in USJ 1 issued a notice yesterday (Dec 21) that two of its residents from two different units on Level 16 of Block B have tested positive for Covid-19.
It said that in response to the incidents, they are cleaning all common areas at the condominium including its elevators, lobbies, and doors. They have also hired an external company to perform sanitisation works.
– Suasana Lumayan Condominium, Cheras, Kuala Lumpur
A resident at Block D was tested positive for Covid-19 yesterday, according to a notice issued by the condominium management.
It stated that deep cleaning works would be carried out in all common areas of the condominium.
Previously, Malaysiakini has reported two other cases at this location, involving Block A in October and Block C earlier this month.
– Prima Two Apartment Laman View, Cyberjaya, Selangor
A resident at Block B of this apartment was tested positive for Covid-19, according to a notice issued by its management office dated Dec 21.
It is learnt that the occupant had since been taken to hospital.
The notice also stated that disinfection works would be carried out more frequently at all facilities in the common area at the apartment building.
– Midfields Condominium, Sungai Besi, Kuala Lumpur
A positive Covid-19 case has been reported at Block B, the condominium's management said in a Dec 18 notice.
It added that sanitisation works were to be carried out following the incident.
It is also limiting outsiders into the premises to only essential visitors, while renovation works are temporarily on hold.
---
MARKETS
– Pasar Besar Klang, Jalan Meru Klang, Selangor
The Health Ministry today announced a new infection group called the Pasar Baru Cluster, which has so far recorded 309 cases across two districts in Selangor, namely Klang and Kuala Langat.
Malaysiakini has confirmed with a Klang Municipal Council (MPK) councillor, who said that the cluster is linked to the Pasar Besar Klang which is located at Jalan Meru.
According to the ministry, the index case for the cluster was found positive on Dec 15 through a screening activity for symptomatic individuals. The health authority has screened a total of 2,001 individuals during contact tracing activities so far.
On Dec 17, Sinchew Daily reported that the market closed after 14 fishmongers from Block C tested positive for Covid-19.
---
FACTORIES
– Victory Enterprise Sdn Bhd, Klang, Selangor
This timber factory's parent company, Minho (M) Bhd, announced to Bursa Malaysia that one worker here has tested positive for Covid-19.
This is part of the company's screening exercise of all its employees, Minho said.
The infected employee was asymptomatic and has been quarantined pending further instruction from the Health Ministry, while contact tracing and sanitation is underway, it said.
The disruption will lead to an estimated one percent capacity loss in annual output volume, while other production facilities are operating as normal.
– Pecca Group leather factory, Kepong, Kuala Lumpur
Pecca Group Bhd issued a notice to Bursa Malaysia today, notifying that 246 staff under its subsidiary Pecca Leather Sdn Bhd (PLSB) were found positive for Covid-19.
The first few cases were detected when PLSB conducted a screening recently before the rest were found to have the virus too during contact tracing activities.
Following this, the company has decided to stop the operations at its production floor from Dec 21 until Dec 27, 2020.
– Various factories in Bandar Sultan Suleiman, Klang, Selangor
Klang Municipal Council (MPK) councillor Lee Fu Haw said this area has over 200 active Covid-19 cases.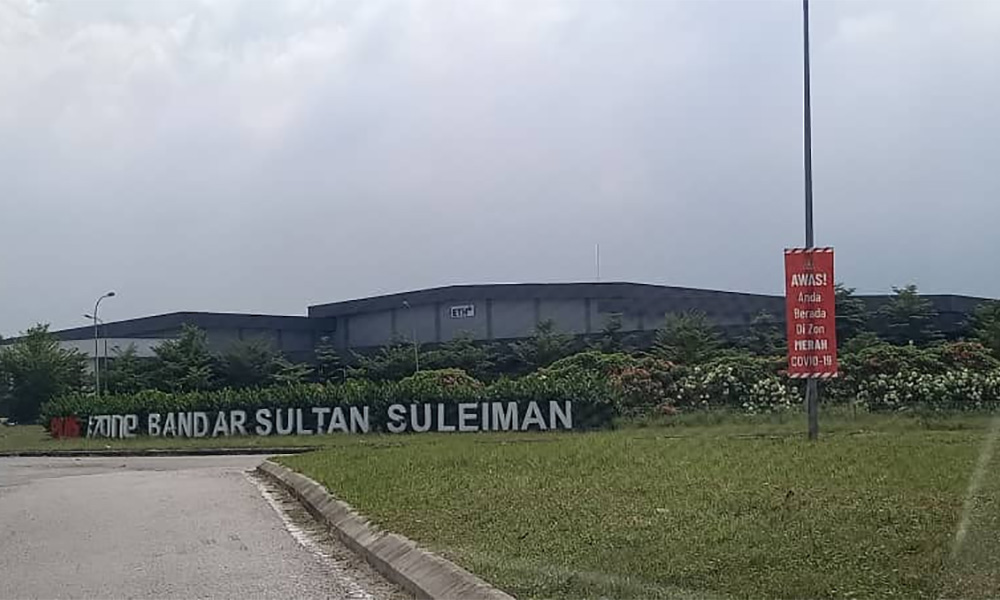 Many factories in the industrial area have recorded cases among their workers, he said, adding that infections were also reported among local residents.
---
OFFICES
– Phileo Damansara 1 Trade Centre, Petaling Jaya, Selangor
An occupant of Block B has tested positive for Covid-19, according to a notice.
In it, the office building management said that a team has been mobilised to conduct sanitisation works at common areas of the building.
All owners and tenants were also urged to strictly adhere to standard operating procedures for Covid-19 prevention.
---
BUSINESSES
– Bank Simpanan Nasional, Chemor, Perak
The BSN branch in Chemor has been closed from Dec 21 until Jan 3 after its staff were exposed to a service provider who later tested positive for Covid-19, according to a notice from the bank yesterday.
However, automatic teller machines (AMTs) and cash deposit machines will resume operations at 11am tomorrow (Dec 23). Customers are also advised to proceed to nearby BSN branches at Meru Raya or Tanjung Rambutan as an alternative.
– House of Ingredients, Selayang, Selangor
This shop that specialises in selling baking products issued a statement yesterday (Dec 21), saying that they are closing the operations temporarily from Dec 20 until further notice.
It said the closure came after they were notified by a staff member on Dec 14 about contact tracing activities that involve a close family member.
The statement however did not specify if the family member or the staff was tested positive for the virus or otherwise.
– Alliance Bank Headquarters, Menara Multi-Purpose, Kuala Lumpur
A non-client facing staff member at the bank's headquarters tested positive on Dec 22.
The staff member was last at the office on Dec 19, the bank said in a statement.
Other employees who had close contact have been notified, while arrangements have been made for them to get screened and work from home.
The bank will sanitise affected floors and common areas.