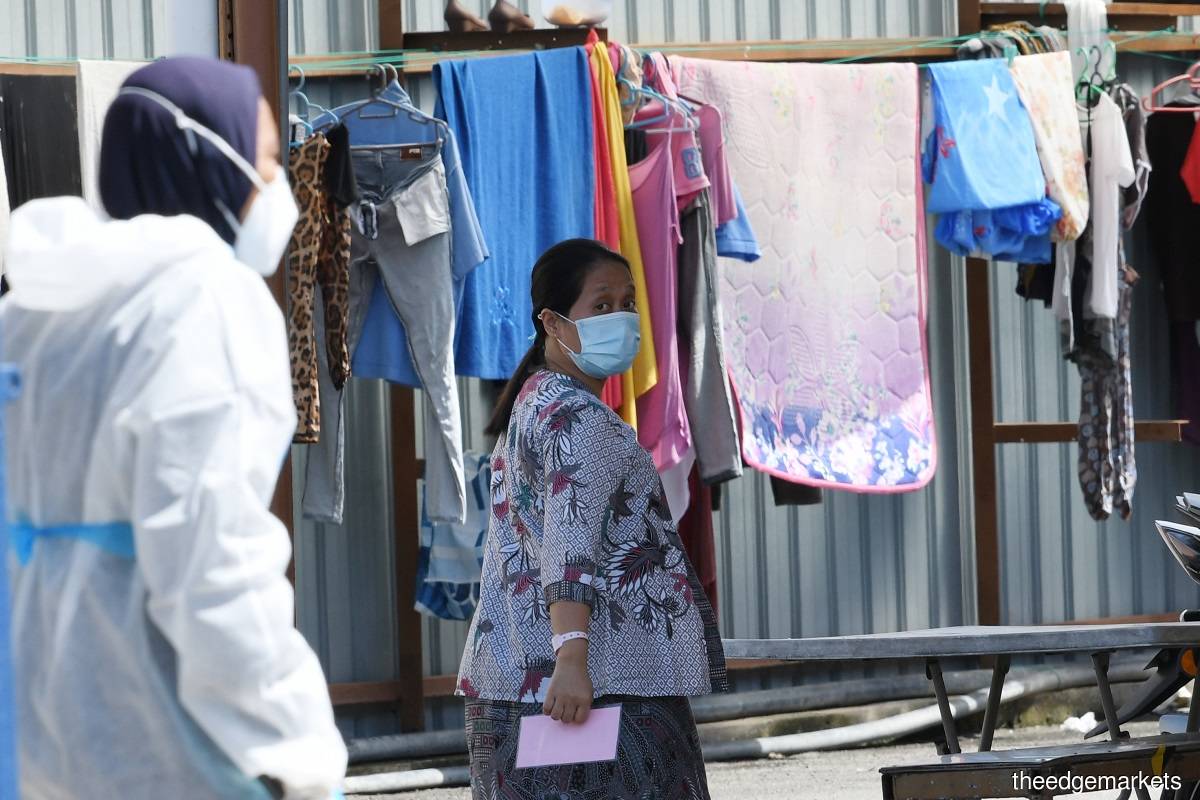 KUALA LUMPUR (Dec 13): Malaysia's number of newly-confirmed Covid-19 cases fell to 1,229 today, from 1,937 yesterday, while the number of deaths due to the pandemic dropped to four from nine.
In a statement, heath director-general (DG) Tan Sri Dr Noor Hisham Abdullah said the 1,229 infected individuals brought the total number of Covid-19 positive cases so far in the country to 83,475.
He also said the four deaths brought the total number of Covid-19-related fatalities so far in the country to 415.
The number of fully-recovered patients today, however, topped 1,300 versus yesterday's 911.
"The Ministry of Health (MoH) wishes to announce that for today, the number of recovered cases stood at 1,309. The figure brought the [country's] total number of fully-recovered cases from Covid-19 to 69,393," Noor Hisham said.
Meanwhile, according to him, the country's active Covid-19 cases stood at 13,667.
Out of the 1,229 new cases today, 1,227 were local transmissions, while two were imported, Noor Hisham added.
"So far, there are 115 Covid-19 positive cases (patients) being treated in the intensive care unit (ICU), with 65 cases needing breathing assistance.
"Selangor still reported the highest daily number of new cases at 435 today. This was followed by Sabah with 333 cases and Kuala Lumpur, which had 131 cases," the health DG said.
Meanwhile, the four deceased reported today comprised two men and two women aged between 29 and 83, Noor Hisham added.
He said two of the deaths were reported in Selangor, while Kelantan and Negeri Sembilan registered one fatality each.
A 29-year old man, the sole foreigner among the deceased today, died at Selangor's Sungai Buloh Hospital, according to the health DG.
Meanwhile, in Kelantan, an 83-year-old Malaysian woman was reported to have died at the Raja Perempuan Zainab II Hospital in Kota Baru, he added.