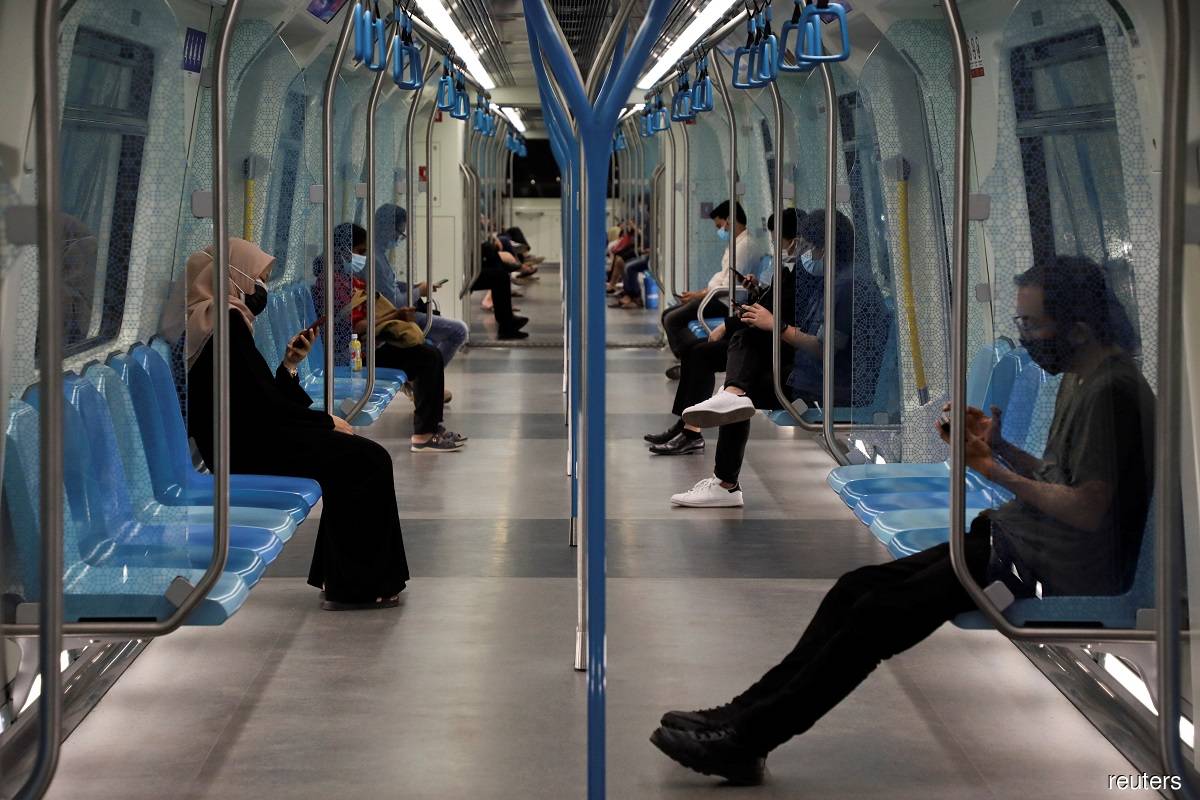 KUALA LUMPUR (Nov 8): Malaysia reported 852 new Covid-19 cases today — lower than the 1,168 cases reported yesterday — with four new deaths registered. This brought the country's confirmed Covid-19 infections to 40,209, according to the Ministry of Health (MoH).
The four deaths were recorded in Sabah (2), Perak (1), and Kedah (1).
With 825 new recoveries today, active cases, however, continued to rise to stand at 11,689 currently. The number of active cases has not seen a decline since Nov 2.
MoH director-general Tan Sri Dr Noor Hisham Abdullah in a statement today noted that the state of Sabah continued to lead with 524 new cases, representing 61.5% of the total positive cases today, while the Klang Valley recorded 161 new cases, or 18.9%.
Meanwhile, a total of 70 cases, or 8.2%, reported were related to clusters at temporary detention centres and prisons. These included the Sandakan Prison cluster (34 cases), LD Benteng cluster (18), Kepayan Prison cluster (nine), Seberang Perai Prison cluster (seven), Rumah Merah cluster (1), and PTS Tawau cluster (1).
It is worth noting that both Pahang and Perlis did not record any new Covid-19 infections today. Both states are exempted from the newly announced Conditional Movement Control Order yesterday, effective tomorrow until Dec 6.
Of the 852 new cases today, 13 were imported cases, involving eight Malaysians and five non-citizens. These cases arrived from Indonesia (three cases), Saudi Arabia (three), Nepal (two), Morocco (one), United Arab Emirates (one), the United Kingdom (one), Turkey (one), and South Korea (one).
Noor Hisham also added that there are now 94 Covid-19 patients in intensive care units, with 32 of them needing respiratory aid.
Two new Covid-19 clusters found, while two clusters declared over
Noor Hisham also announced today that two new Covid-19 clusters were identified in Selangor and Melaka.
The index case for the first cluster, known as Ikhtisas cluster, was detected on Oct 29. Screenings of close contacts have found 21 more positive cases — eight new cases were reported today.
The cluster in Melaka, known as Berendam cluster, has recorded eight positive cases. So far, 1,861 individuals have been screened, with 1,744 individuals awaiting their test results.
On a brighter note, the Putra cluster in Sarawak and the Quarters cluster in Sabah have been declared over. No deaths were reported from these two clusters.
For today, 34 existing clusters have reported at least one new case.
Source: https://www.theedgemarkets.com/article/malaysia-reports-852-new-covid-19-cases-total-infections-over-40000