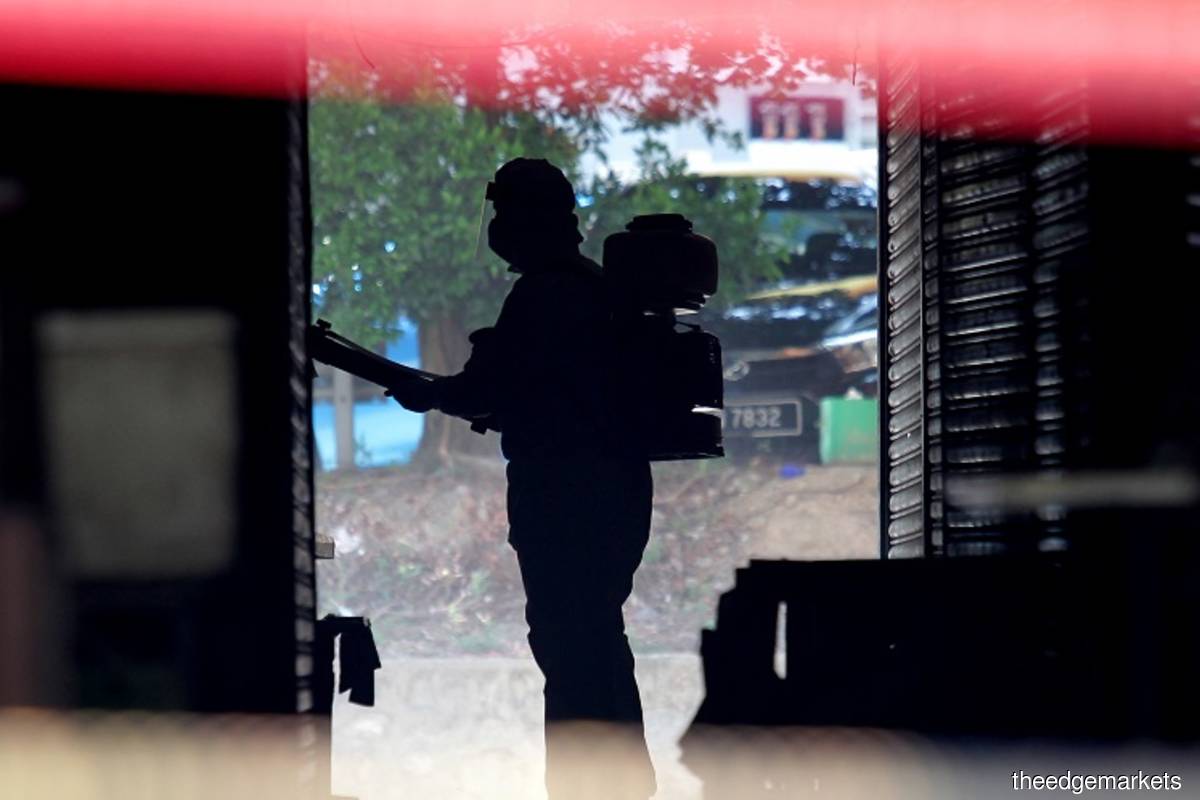 KUALA LUMPUR (Nov 3): The Ministry of Health (MoH) has listed 31 health districts and 58 sub-districts across Malaysia as Covid-19 red zones.
Based on data from Oct 19 until yesterday, the red zones — with over 40 active cases of Covid-19 — are located in Kedah, Penang, Perak, Selangor and Sabah.
Sabah has 17 health districts classified as red zones, the highest by state so far. They include Lahad Datu, Kota Kinabalu, Sandakan, Tuaran, Kunak, Papar, Semporna, Tawau, Putatan, Penampang, Ranau, Kota Belud, Keningau, Kinabatangan, Kota Marudu, Beaufort and Kudat.
The sub-districts in Sabah categorised as red zones include:
Bandar, Silabukan and Felda in Lahad Datu
Laut, Likas, Pantai, Sembulan, Darat, Kg Air, Petagas, Pulau Gaya, Kionsom and Timbok in Kota Kinabalu
Sentosa, Karamunting, Beatrice, Berhala, Batu Sapi, Sibuga, Pantai Elopura, Trig Hill and Cecily in Sandakan
Pantai, Tambalang, and Berungis in Tuaran
Pekan in Kunak
Lanak/Kinarut and Pengalat/Kawang in Papar
Bugaya, Bum-Bum Selatan and Tampi-Tampi in Semporna
Sri Tanjung, Merotai and Balung in Tawau
Petagas, Lok Kawi, Putatan and Pasir Putih in Putatan
Kepayan, Penampang Baru and Inobong in Penampang
Ansip in Keningau
Tiga Papan in Kudat
Meanwhile in Selangor, Sepang has joined the list of Covid-19 red zones along with its two sub-districts: Dengkil and Labu.
Besides Sepang, five other health districts in Selangor have been classified as red zones, namely Klang, Petaling, Hulu Langat, Gombak, and Kuala Langat.
Yesterday, Malaysia reported 834 new Covid-19 cases, pushing the country's tally to 33,339. Sabah contributed 503 cases or 60.3% of total daily cases, the highest among all states and federal territories.
Meanwhile, the Klang Valley territories reported 157 new cases, comprising Selangor (129 cases), Kuala Lumpur (22) and Putrajaya (six), while Labuan saw a spike to 105 cases from 18 reported on Sunday.
In comparison, Sabah had a total of 16,195 cases compared to Selangor (5,054), Kuala Lumpur (3,070), Kedah (2,128) and Negeri Sembilan (1,631).
The states of Sabah and Selangor, as well as the Federal Territories of Kuala Lumpur, Putrajaya and Labuan, have been placed under the conditional movement control order (CMCO) as announced by Senior Minister (Security Cluster) Datuk Seri Ismail Sabri Yaakob due to a spike in Covid-19 cases. The government also imposed the CMCO in Nilai, Negeri Sembilan.
Source: https://www.theedgemarkets.com/article/some-health-districts-kl-negeri-sembilan-johor-sarawak-and-labuan-join-list-covid19-red