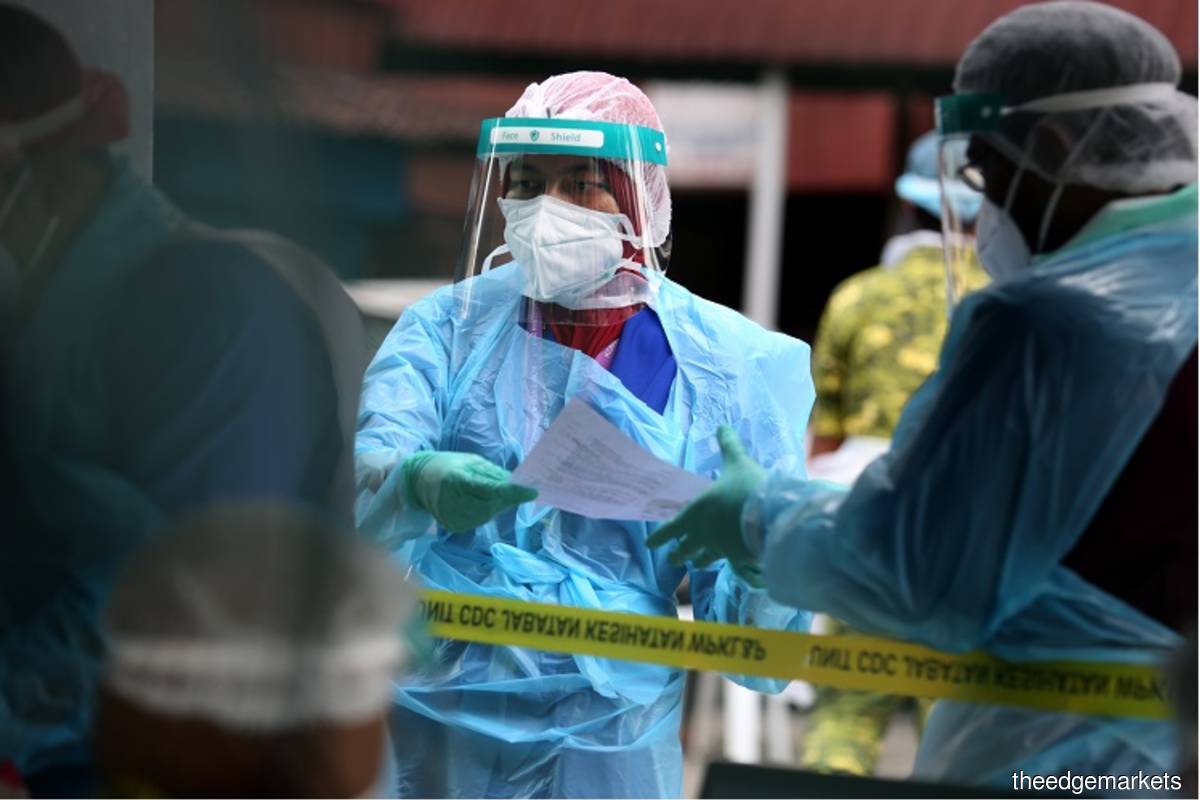 KUALA LUMPUR (Oct 21): The Ministry of Health (MoH) has listed 26 health districts and 46 sub-districts across Malaysia as Covid-19 red zones.
Based on data from Oct 7 until yesterday, the red zones — with over 40 active cases of Covid-19 — are located in Kedah, Penang, Perak, Selangor and Sabah.
Sabah has 16 health districts classified as red zones, the highest by state so far. They include Lahad Datu, Kota Kinabalu, Sandakan, Tuaran, Kunak, Papar, Semporna, Tawau, Putatan, Penampang, Ranau, Beaufort, Kota Belud, Keningau, Tambunan and Kudat.
The sub-districts in Sabah which are categorised as red zones include:
Bandar, Silabukan and Felda in Lahad Datu
Laut, Likas, Pantai, Sembulan, Darat, Kampung Air, Petagas and Tanjung Aru in Kota Kinabalu
Sentosa, Karamunting, Beatrice, Batu Sapi, Sibuga and Pantai Elopura in Sandakan
Indai, Serusup and Tambalang in Tuaran
Pekan in Kunak
Pengalit/Kawang and Labak/Kinarut in Papar
Bugaya and Tampi-Tampi in Semporna
Sri Tanjung, Merotai and Balung in Tawau
Petagas and Lok Kawi in Putatan
Kepayan and Penampang Baru in Penampang
Kulambai in Kota Belud
Tiga Papan in Kudat
Sabah has 6,017 active cases so far. Yesterday, the state reported 673 new cases, bringing the state's tally of cumulative cases to 8,755.
In Selangor, five health districts are now red zones — Klang, Petaling, Gombak, Hulu Langat and Kuala Langat.
Selangor has 939 active cases, the second highest by state after Sabah. The state's total cases have reached 3,489.
Other red zones include Kota Setar and Pokok Sena in Kedah, Timur Laut and Seberang Perai Selatan in Penang, and Larut-Matang-Selama in Perak.
Malaysia reported 862 new cases yesterday, lifting total infections in the country to 22,225.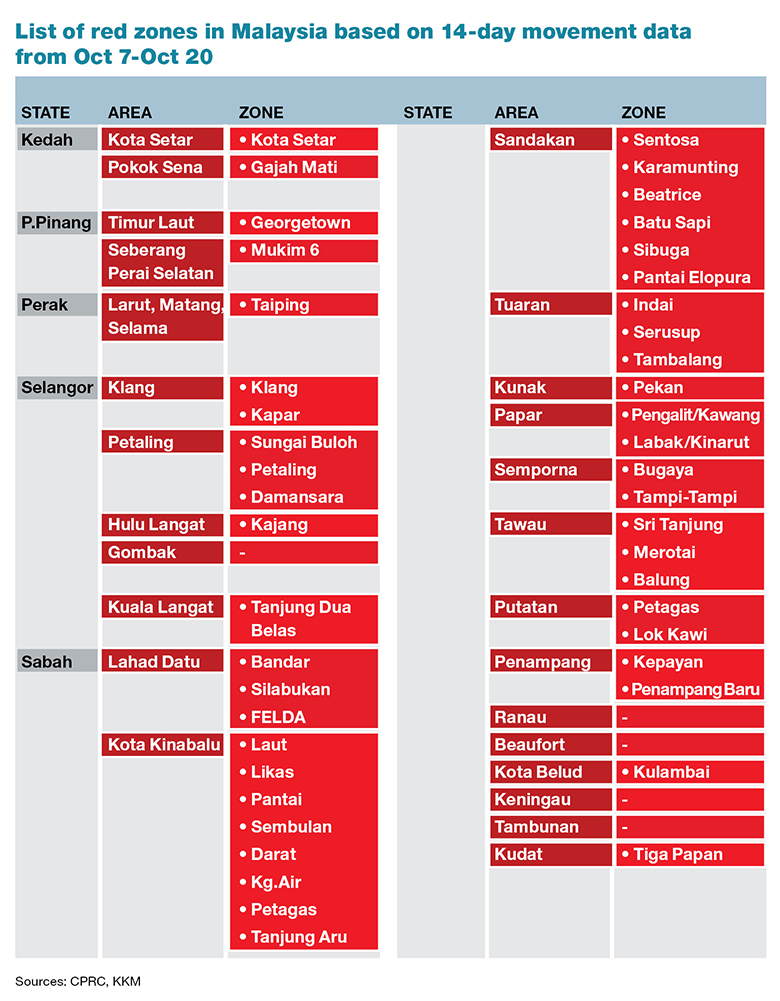 Source: https://www.theedgemarkets.com/article/are-you-living-covid19-red-zone-moh-lists-26-districts-hotspots