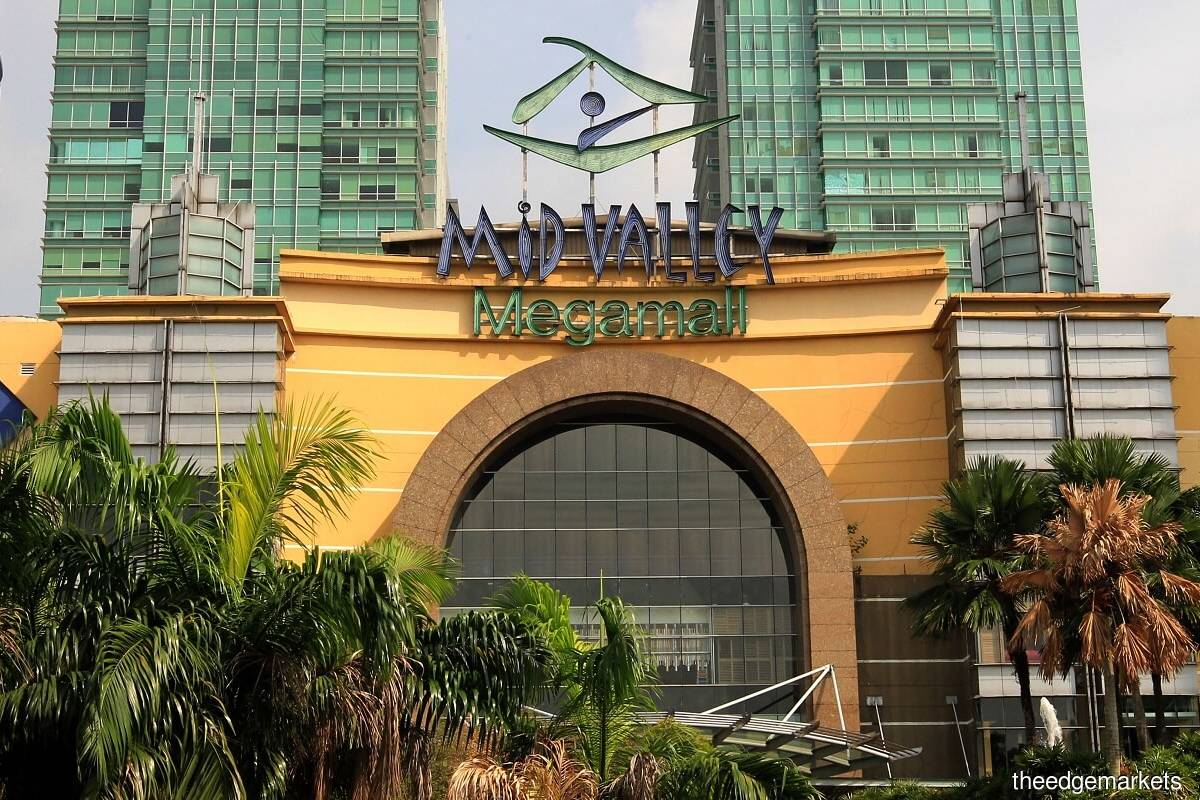 KUALA LUMPUR (Oct 13): A reported case of Covid-19 at Mid Valley Megamall and The Garden Mall turned out to be a false positive test result.
The case was linked to beauty shops operated by London Sales Cosmetics Sdn Bhd (LSC) at The Garden Mall and Mid Valley Megamall, namely Origani and Élévatione Time Stops and Surreal by Élévatione Time Stops. Both mall managements were informed of the positive test result on Oct 11.
"She immediately isolated herself through self-quarantine and arrangements were made for her to take the Covid-19 test which was confirmed positive on Oct 10, 2020. She did not exhibit any symptoms of Covid-19," according to a statement issued by the malls' management.
However, it was determined the case was a false positive after she tested negative in two rounds of Covid-19 tests.
In a statement today, LSC announced that its senior staff was discharged from Sungai Buloh Hospital late last night after testing negative twice for Covid-19.
"This conclusively demonstrates that the original diagnosis was erroneous and a false positive report," it stressed.
Currently, the staff is safe and healthy and at home with her family. Her family members also tested negative for Covid-19, LSC added.
Meanwhile, LSC said 95% of its operations staff have already gone for PCR testing and received negative results. The remaining 5% will receive their results in 48 hours. Additionally, all its outlets have been thoroughly sanitised.
"These past few days have certainly not been easy, but as we value transparency and honesty, we stand by our decision to cease operations in all outlets until proper measures were taken. We look forward to reopening all outlets and serving our patrons and members of the community as soon as possible, contingent upon the advice of KKM [Health Ministry].
"Moving forward, we will continue to be vigilant, safe, and responsible in all endeavours. Covid-19 is a brutal reality, but together, we can all collectively reduce its spread and find happiness in the new normal," LSC concluded.
The false result had sent a shockwave at the shopping malls and the fear of infections has pushed people away from visiting malls in the wake of rising Covid-19 cases in the country.
Previously, the management of Mid Valley Megamall and The Garden Mall stated contact-tracing exercise was conducted immediately upon being alerted about the Covid-19 case involving the LSC staff.
It added that they had carried out sanitisation and disinfection at all common areas as well as the three outlets operated by LSC.
Source: https://www.theedgemarkets.com/article/reported-covid19-case-mid-valley-megamall-garden-mall-turns-out-be-false-positive