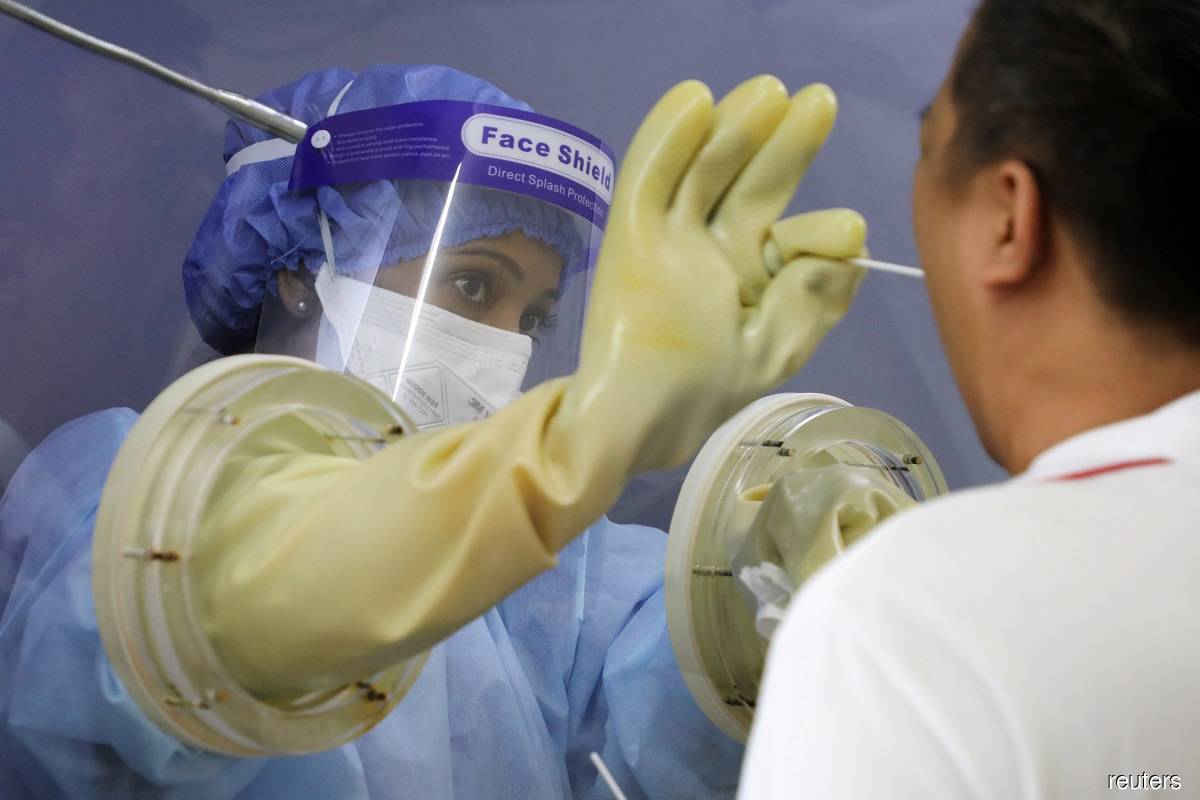 KUALA LUMPUR (Oct 13): The Ministry of Health (MoH) reported 660 new Covid-19 infections in Malaysia today, bringing the total number of cases to 16,880, while four new deaths were reported.
The jump in new cases, which outpaced new recoveries that came in at 350, raised the number of active cases to a new high of 5,345, from 5,039 yesterday.
All but two of the new cases were domestic transmissions: the two exceptions comprise two foreigners who were infected abroad, the MoH said in a statement today. One travelled from India, and one travelled from Nepal.
And six new infection clusters were reported, with four in Sabah, and one each in Selangor and Penang.
Sabah again led the states with the highest number of new cases, as it accounted for 67% or 443 of the 660 cases. The four new clusters identified in Sabah were Semarak (13 cases), Bina (10), Sabindo (four) and Bestari (two).
Selangor has the second highest number of new cases, at 76, nine of whom have recently travelled to Sabah. The one new cluster found was identified as the Bah Kenangan cluster in Hulu Langat, with one case so far.
Kedah was third on the list with the most cases, at 60, followed by Penang (23), Labuan (18 cases), Perak (16 cases), Johor (10 cases), Kuala Lumpur (nine cases), Negeri Sembilan (two cases) and Pahang (one case).
The new cluster in Penang, found in Seberang Perai Selatan, is known as the Jawi Prison cluster, where three asymptomatic inmates at the prison tested positive for the coronavirus.
Meanwhile, the 350 patients who were discharged today raised total recoveries to 11,372 or 67.4% of overall cases.
As for the four new deaths reported, they involved an 84-year old woman, an 83-year old man, a 36-year old woman and a 59-year old man, all from Sabah. This raised the country's death toll from the coronavirus to 163.
Since Sept 22, a total of 394 Covid-19 cases have been detected involving those who have travelled to Sabah recently, which has given rise to a total of 23 infection clusters across the country.
Source: https://www.theedgemarkets.com/article/malaysia-sees-660-new-covid19-cases-today-active-cases-rise-5345