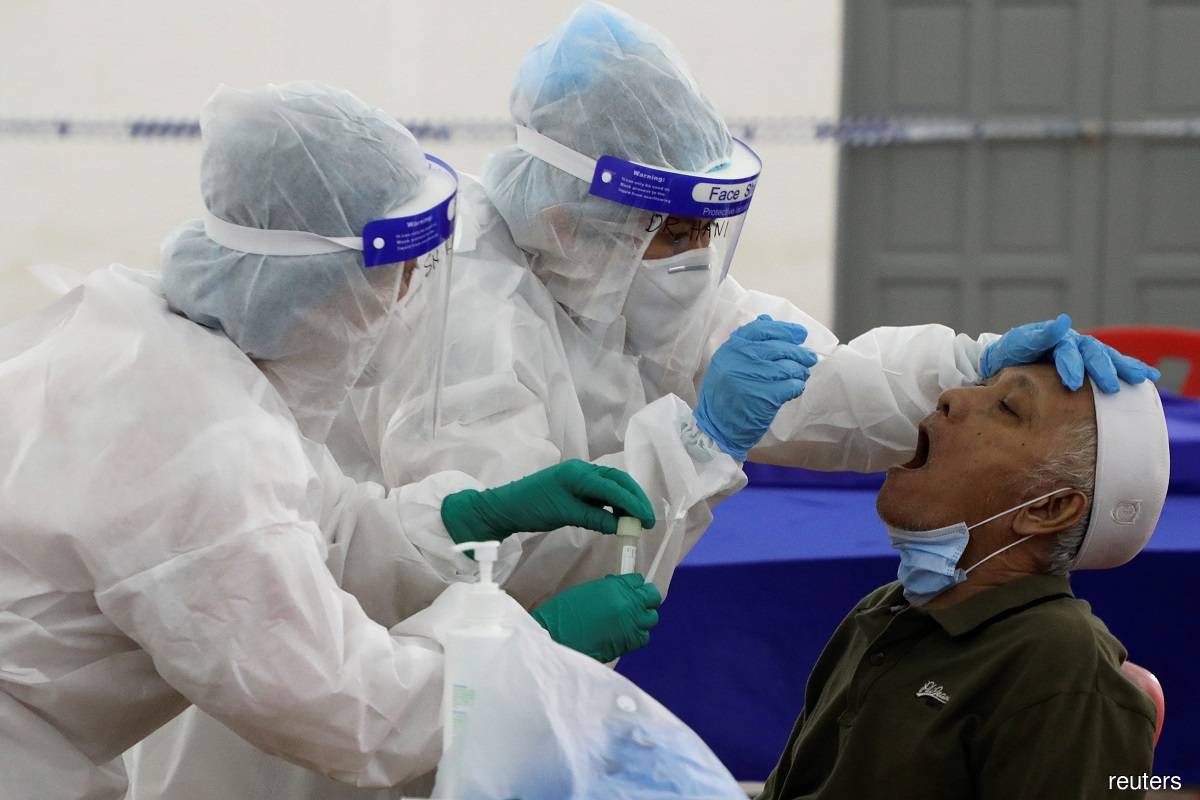 KUALA LUMPUR (Oct 11): Malaysia reported 561 new Covid-19 cases, five new clusters and two new deaths as of noon today.
The new cases, which raised the total to date to 15,657, comprised 553 local transmissions and eight imported cases, Health director-general Tan Sri Dr Noor Hisham Abdullah said at a virtual press conference.
Sabah reported the most number of cases with 488, followed by Selangor with 26 cases, Kedah with 16 cases and Kuala Lumpur with 15 cases.
Other states and territories reporting new cases were Labuan (five), Johor (three), Melaka (three), Terengganu (three) as well as Penang and Perak with one case each.
Of the 553 local transmissions, 494 were Malaysians while 59 were foreigners, and out of these, 11 had history of travelling to Sabah since Sept 20, said Noor Hisham.
Two more deaths in Sabah
The two new deaths were reported in Sabah, both involving Malaysian men. One had a history of tuberculosis and heart disease, while the other had a history of diabetes and high blood pressure. The total death tally now stood at 157.
The recovery tally, meanwhile, rose by 133, bringing the total number of recovered cases to 10,913 or 69.7% of total cases, said Noor Hisham.
With the number of recoveries lower than new cases, active cases climbed to 4,587, from 4,161 yesterday.
Of the positive cases, 90 are currently in intensive care units with 29 of them requiring respiratory assistance.
The eight imported cases involved five Malaysians and three foreigners that had returned from Indonesia, China, Singapore, Cambodia and Saudi Arabia.
Five more clusters detected
Noor Hisham said five new clusters were detected in the 24 hours as of noon today, bringing the total number of active clusters to 59.
Three of the new clusters are in Sabah, namely the Kasih cluster (34 positive cases), Surat cluster (25), and Khazanah cluster (14).
Selangor saw a new cluster (Sungai Way cluster with 18 positive cases), as did Labuan (Bundle cluster with three).
Source: https://www.theedgemarkets.com/article/covid19-malaysia-reports-561-new-cases-two-new-deaths