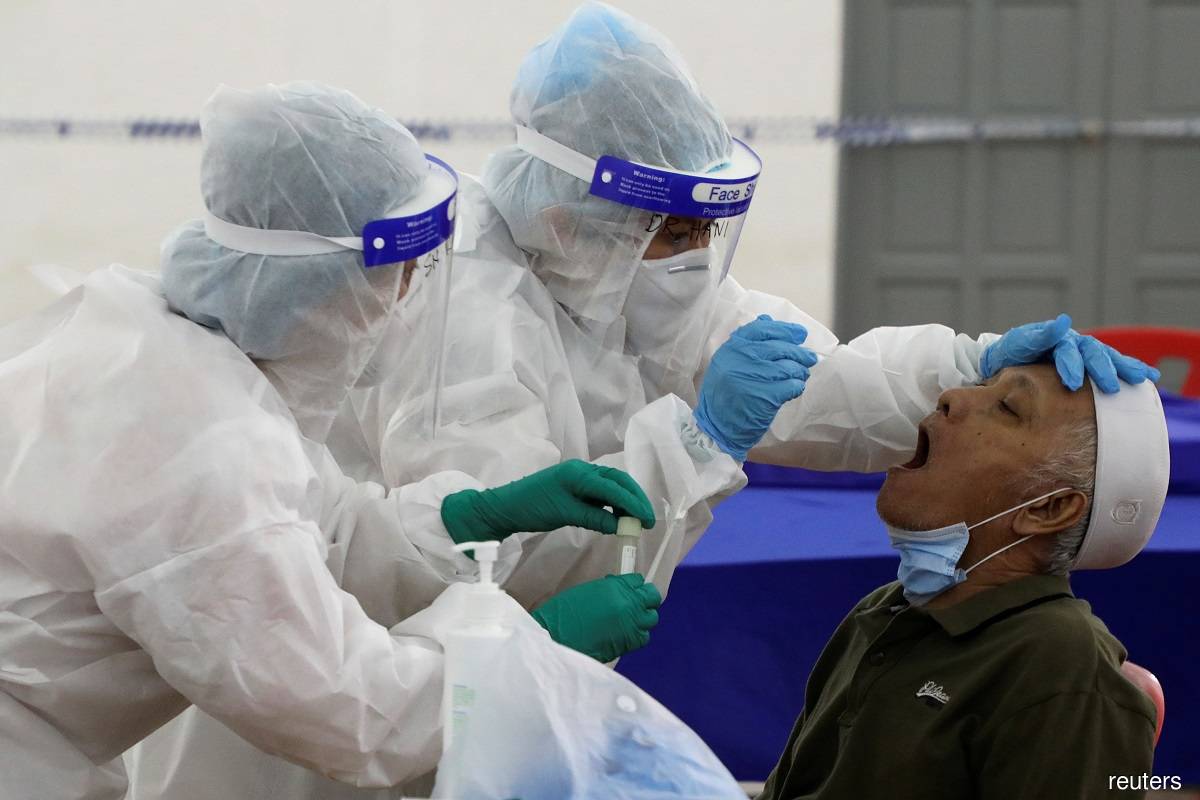 KUALA LUMPUR (Oct 5): Three new Covid-19 clusters — two in Kedah and one in Terengganu — were reported today with a total of 23 infections.
The new clusters in Kedah are Bah Sintok (12 cases) and Jeram (four cases) while the one in Terengganu is Bah Tanjung (seven cases), said Health Ministry director-general Tan Sri Dr Noor Hisham Abdullah.
He said in a statement that the Bah Sintok cluster has been identified in Kubang Pasu with the index case being a 23-year-old Malaysian man who returned from Sabah on Sept 20.
He tested positive for Covid-19 on Oct 2 and has been admitted to the Sultanah Bahiyah Hospital in Alor Setar, said Noor Hisham.
Screening of close contacts have been conducted with 12 confirmed cases identified by the ministry.
As for the Jeram cluster, which was also detected in Kubang Pasu, Noor Hisham said the index case was a Malaysian woman aged 31 who tested positive on Sept 29 after getting treatment at the Tunjang Health Clinic.
She has been admitted to the Sultanah Bahiyah Hospital, and screening of close contacts resulted in three more positive cases, including health workers at the hospital.
So far, four positive cases have been detected in the Jeram cluster, including the index case and the three health workers, while 50 others tested negative and 11 more are waiting for their results.
At the Bah Tanjung cluster, identified in Kuala Nerus, the index case was a 46-year-old Malaysian man with a history of travelling to Semporna, Sabah from Sept 10 until Sept 27.
He tested positive on Sept 30 and has been sent to the Hulu Terengganu Hospital. A total of 245 individuals have been screened from the cluster, and seven confirmed infections were found, while 113 people tested negative for the virus.
The sources of infections for these three new clusters are still under investigation, said Noor Hisham.
For the week of Sept 27 until today, a total of 23 clusters were reported by the ministry.
Other than the three new clusters reported today, 10 clusters that recorded new cases were the Tembok cluster (224 cases), the Bangau-bangau cluster (39 cases), Jalan Meru cluster (10), Benteng Lahad Datu cluster (three), Seri Anggerik cluster (three), Selasih cluster (two), Seri Setia cluster (two), Sungai cluster (one), Bah Ketil cluster (one) and Benteng PK cluster (one).
Malaysia's new Covid-19 cases surged to 432 today — a new record high since the pandemic began in early January. This brought the cumulative cases in the country to 12,813.
Source: https://www.theedgemarkets.com/article/two-new-covid19-clusters-reported-kedah-one-terengganu