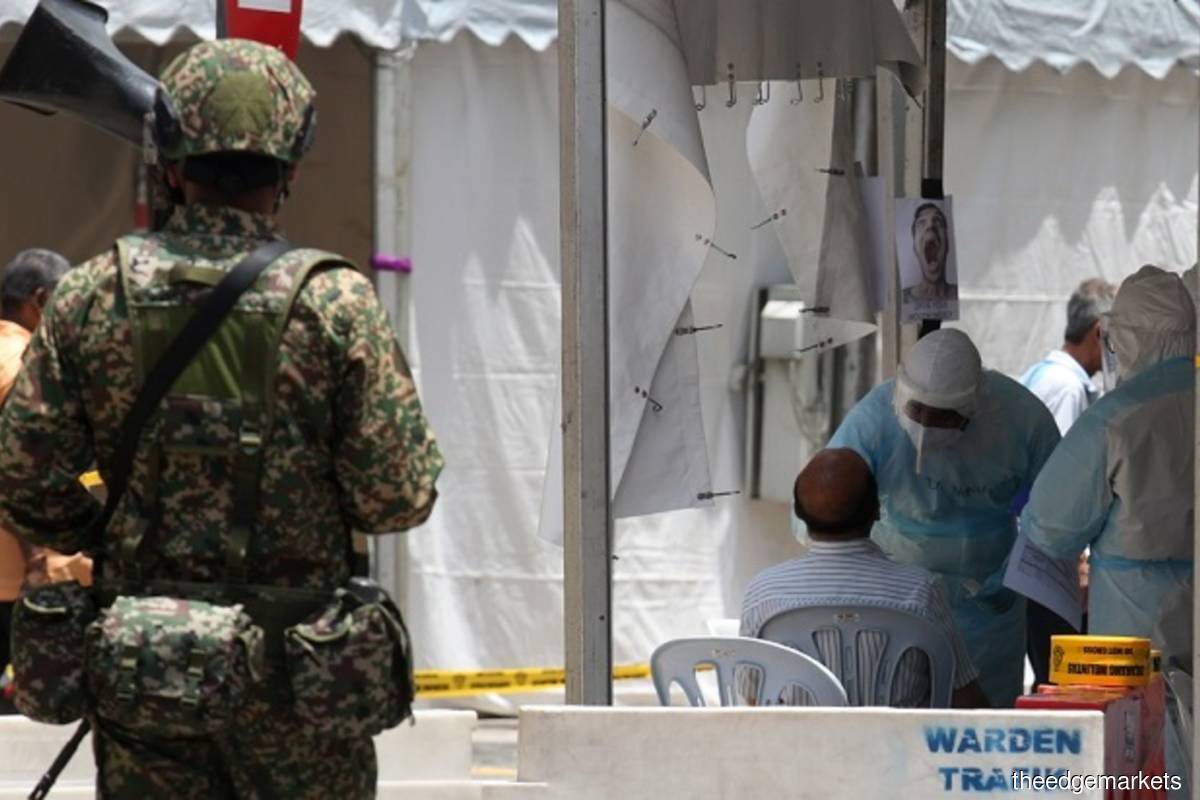 KUALA LUMPUR (Oct 4): The Ministry of Health (MoH) announced two new Covid-19 clusters today, which were detected in Sabah and Selangor with a combined 12 confirmed infections.
The two new clusters were the Kau Sing cluster in Sabah with seven cases, and the Embun cluster in Selangor with five cases.
The Kau Sing cluster in Sabah has been identified in Tawau, according to MoH director-general Tan Sri Dr Noor Hisham Abdullah.
In his statement today, Noor Hisham said the index case (case no. 10755) was a 29-year-old Malaysian man who has been tested positive Covid-19 through symptomatic screening on Sept 25. He has been admitted to Tawau Hospital.
Screening of close contacts have been conducted, with seven confirmed cases having been identified by the ministry. The seven individuals involved five Malaysians and two foreigners.
As for the Embun cluster in Hulu Langat, Selangor – the index case (case no 11147) was a Malaysian man aged 41, who was tested positive for the virus through symptomatic screening on Sept 29.
The index case has been sent to Sungai Buloh Hospital. Up until noon today, 52 individuals have been screened from the cluster, with five positive cases found so far, while 21 were negative and the remaining 26 still awaiting results.
The ministry said other active clusters which recorded new cases today include Tembok cluster in Kedah with 112 new cases, the Benteng Lahad Datu cluster in Sabah (14), the Jalan Meru cluster in Selangor (14), the Bangau-bangau cluster in Sabah (13), and Bah Rose in Kedah (one).
Malaysia reported 293 new cases today, bringing total cases in the country to 12,381.
Following this, active cases rose further to 1,961 from 1,735 reported yesterday, leaving 28 patients in the intensive care unit with four of them needing respiratory aid.
Sixty-seven patients have recovered from Covid-19 in the last 24 hours, with total cured cases now standing at 10,283.
No new Covid-19 related deaths were reported today, maintaining the death toll in the country at 137.
Source: https://www.theedgemarkets.com/article/covid19-moh-announces-two-new-clusters-sabah-and-selangor-12-confirmed-infections-0