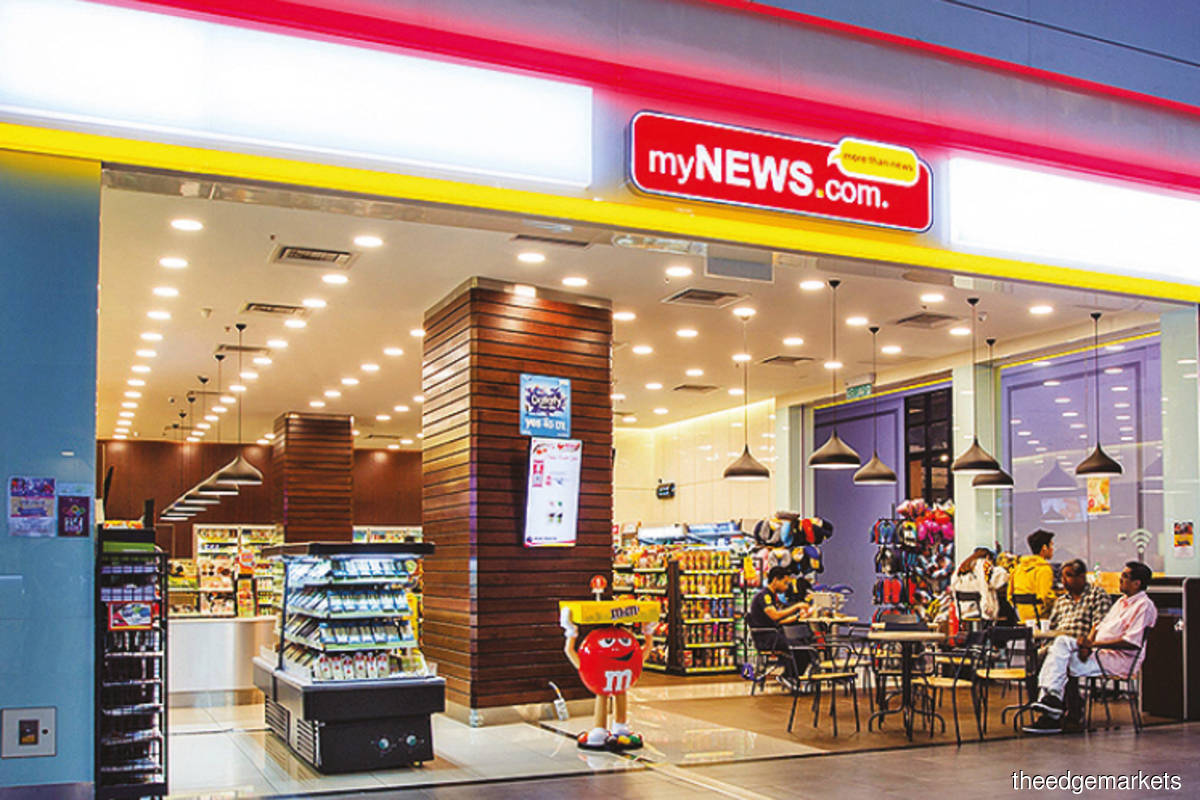 KUALA LUMPUR (Sept 29): MyNews Holdings Bhd saw its net loss for the third quarter ended July 31, 2020 (3QFY20) widen quarter-on-quarter (q-o-q) as a result of the Movement Control Order (MCO).
In a bourse filing, the group announced that its latest quarterly loss stood at RM6.09 million, from RM2.33 million posted in 2QFY20.
Accordingly, loss per share rose to 0.89 sen from 0.34 sen in the previous quarter.
Quarterly revenue was down by 10.8% q-o-q at RM110.1 million, from RM123.49 million in the immediate preceding quarter.
On a year-on-year (y-o-y) basis, the group was in the red compared with the net profit of RM7.45 million in 3QFY19.
Quarterly revenue declined by 16.39% from RM131.68 million in the corresponding quarter last financial year.
"In summary, MyNews' third-quarter results were adversely affected by the Covid-19 pandemic with a loss before taxation of RM7.81 million. Other contributing factors were losses incurred by the FPC (food processing centre) of RM2.50 million for the quarter, bad debts of RM440,000 written off and share of losses of RM700,000 of jointly controlled entity, WH Smith, as the travel industry was significantly affected by the Covid-19 pandemic," it said on its results.
For the cumulative nine months ended July 31, 2020 (9MFY20), the group posted a net loss of RM4.07 million, from a net profit of RM23.64 million a year ago. Loss per share for the period stood at 0.6 sen, versus earnings per share of 3.46 sen.
Nine-month revenue shrank by 3.61% y-o-y at RM374.16 million, from RM388.16 million in 9MFY19.
MyNews said it is recovering lost ground, but it expects footfall to return gradually and continues restrictions on its operations amid the extension of the Recovery Movement Control Order until Dec 31, 2020.
"MyNews will continue to enhance its operational efficiencies and cost optimisation to ensure business adaptability and continuity. MyNews is adjusting to suit the new consumers' behaviour and new normal. New products are introduced to cater for shifts in buying patterns.
"Maru Bakery and ready-to-eat meals produced by the FPC are continually improved and customised to suit local palates. Most importantly, the growth in store network continues as MyNews believes that in good and bad times, consumers need the day-to-day essential items that the MyNews stores provide. We will continue to grow to enhance the convenience and reach closer to the communities," it said on its prospects.
Shares in MyNews finished unchanged at 62 sen, valuing it at some RM422.94 million. It saw 309,300 shares traded.
Source: https://www.theedgemarkets.com/article/mynews-widens-loss-3q-covid19-impact