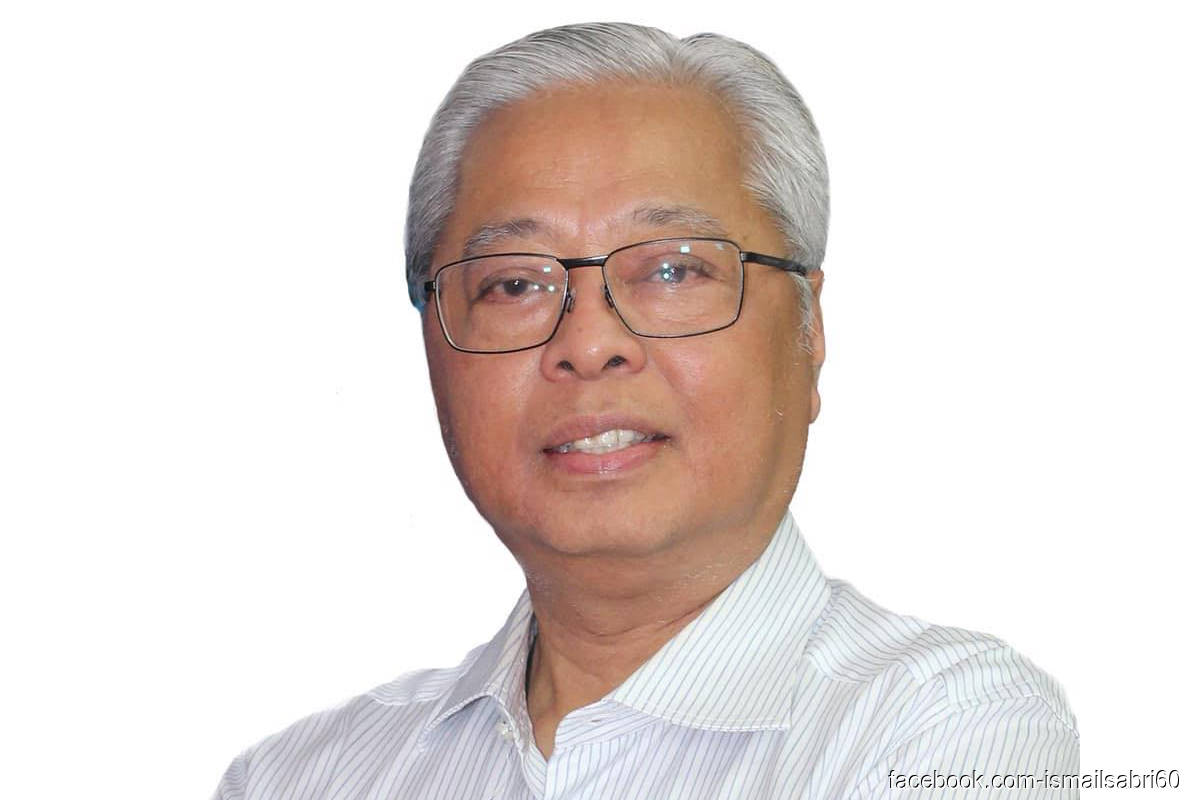 PUTRAJAYA (Sept 22): Those who are COVID-19 positive will not be allowed to vote in the Sabah state election on Saturday, said Senior Minister (Security Cluster) Datuk Seri Ismail Sabri Yaakob.
He said this was decided by the Special Meeting of Ministers on Implementation of Recovery Movement Control Order (RMCO) to reduce the risk of COVID-19 transmission.
"We have considered. Those who are positive and receiving treatment in hospital will not be allowed to vote. We do not want (to create) a polling cluster," he told a news conference on RMCO developments here today.
However, those who are symptomatic would be taken to a special polling place prepared by the Election Commission (EC) to cast their ballots, he added.
Ismail Sabri said individuals under quarantine would also be allowed to vote but have to apply to the District Health Office so that they can be allotted times to be taken to the special polling place prepared by EC.
Sabah Chief Minister Datuk Seri Mohd Shafie Apdal, who is Warisan president, had suggested that EC provide the space and standard operating procedure (SOP) for COVID-19 patients to cast their ballots in the state election.
Today, a total of 16,877 people comprising police and military personnel as well as their spouses were eligible for early voting at 55 polling centres throughout the state.
Ismail Sabri also reminded all candidates and party workers to practise strict self-regulation when campaigning.
"For example, we are not against house-to-house campaigning but hope that the number involved can be reduced, that is only one or two persons enter the house to meet voters," he said.
For ceramah, the basic SOP of only 30 people should be observed, he added.
Asked on the time slots allotted by EC for people to vote, Ismail Sabri said they were not meant as a rule but just a guide to avoid congestion at polling centres.
"You can still go and vote if you cannot stick to the time suggested by EC.
"Do not misunderstand that you will not be allowed to vote outside the stated time," he added.
Meanwhile, the defence minister rubbished a viral news item which claimed that a four-day lockdown would be imposed on three villages — Kampung Air, Kampung Bangau-Bangau and Simunul — in Semporna, Sabah.
"I never announced that. It lacks logic because there has never been a four-day lockdown; normally an Enhanced Movement Control Order is for 14 days. So, it's fake news," he added.
Source: https://www.theedgemarkets.com/article/sabah-polls-covid19-patients-not-allowed-vote-says-ismail-sabri