SABAH POLLS | Sabahans who have symptoms such as fever or coughing, as well as those in quarantine, will be allowed to vote this Saturday.
However, those who are positive for Covid-19 are not allowed to cast their ballots.
According to Defence Minister Ismail Sabri Yaakob (above), there will be a special voting stream for voters who are ill and have symptoms.
As for those under quarantine, they must apply for permission from the district health office, so there can be an allotted time for them to be escorted to the polling centre.
"Voters who have symptoms must go directly to their respective polling centres, where they will be taken straight to a designated area provided by the Election Commission (EC). So they can still cast their ballots but at a special area.
"Another category of voters is those who are placed under quarantine. These voters who are at quarantine centres are also allowed to vote but they must submit an application to their respective District Health Office.
"This is so that authorities can fix a certain time to take them to cast their ballots. Because the operation to take them to vote will be managed by the Health Ministry and the EC. So they have to inform first," Ismail told a press conference in Putrajaya today.
For ordinary voters who are healthy, they are required to strictly follow standard operating procedures that have been set by authorities to prevent the spread of the coronavirus.
On top of that, Ismail said, the EC will also provide voters with a specific time for them to cast their ballots and which they are encouraged to follow.
This is to avoid congestion at polling centres which in turn would cause voters to unnecessarily spend more time at the centres.
Ismail stressed that the time recommended by the by EC for voters was not mandatory and those who came at other times would still be allowed to vote.
On voters who have been confirmed to have Covid-19 and are still under treatment at hospitals, Ismail said the special cabinet meeting today decided that those who are positive for the virus would not be allowed to vote.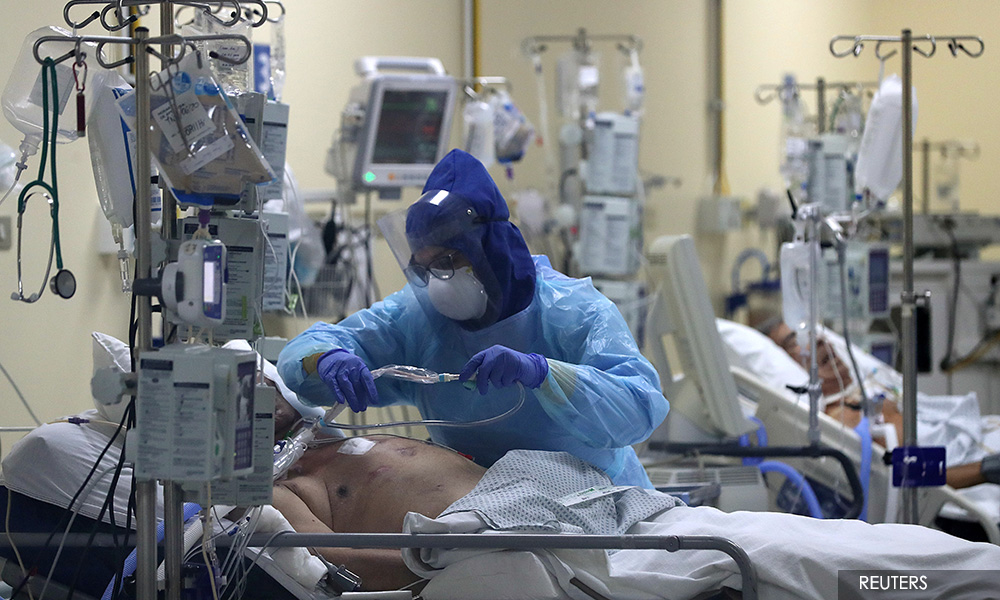 "We are not allowing (them to vote) because we fear that they might spread the virus to the people outside (the hospital)," he stressed.
Polling day for the Sabah state election has been set by the EC for this Saturday (Sept 26).
Limiting campaign participants
Meanwhile, the special cabinet meeting today also decided to impose limits related to the ongoing political campaigns in Sabah.
Ismail told reporters that while there was no plan to ban house-to-house campaigning so far, they were putting a cap to how many people could enter a voter's house at one time.
According to him, only one or two party workers would be allowed into any one house during campaigning while the overall number of campaign workers should also be kept low.
"Our meeting today discussed this matter, and we are hoping that the number of people who join house-to-house campaign programmes can be reduced.
"And for those who want to enter a house (for campaigning), we only allow one or two of them to meet with the voters.
"The same goes for 'ceramah' which should be limited too if possible. The EC has suggested that the number of participants in each ceramah should be not more than 30," he said.
Ismail also advised party workers to always practise strict hygiene and self-care to prevent Covid-19 infection.
They should avoid doing anything that can put them at risk of being infected by the virus, he added.