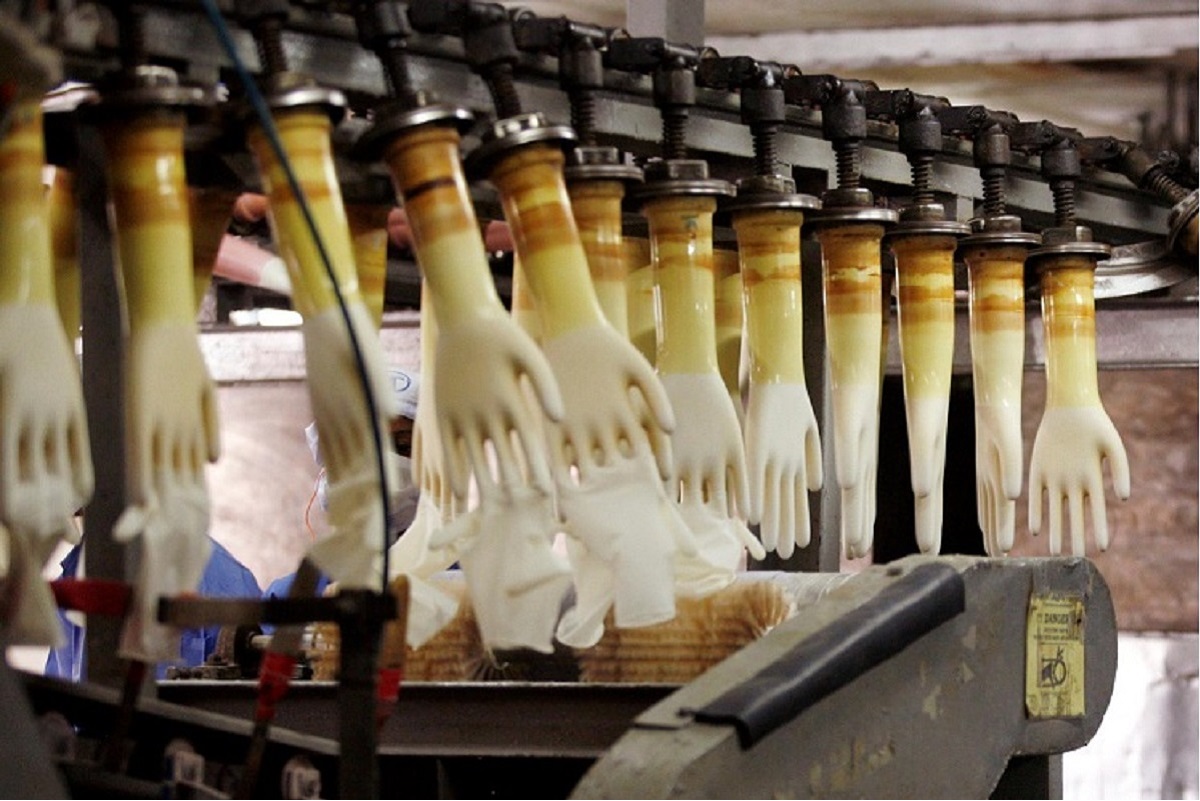 KUALA LUMPUR (Aug 31): The glove mania in Bursa Malaysia appears to be losing momentum in August although all the glove counters soared to all-time highs during the month. Four out of seven of them ended the month with lower share prices compared with end-July, while others ended with minor gains, except for Supermax Corp Bhd.
The five-month rally, which started in April, is in search of a fresh catalyst to climb further while the retail interest has cooled down, said a fund manager, adding that the constant newsflow on a Covid-19 vaccine which will be available to the public dampened buying news.
The newsflow serves as an alert to investors, particularly retail investors, on the downside risks of investing in the glove manufacturers at the current high level.
Interestingly, Bursa Malaysia's Healthcare Index performed well despite the buying interest in glove counters tapering off in August. The index went up 7.5% to 4,222.31 points in August, indicating the shift of attention to pharmaceutical stocks, like Pharmaniaga Bhd and Duopharma Biotech Bhd, which are also component stocks of the Healthcare Index.
Pharmaniaga's share price rocketed nearly 49% in August to RM5.70 last Friday from RM3.83 in end-July. Meanwhile, Duopharma soared 38% to RM3.64 from RM2.63 for the month. The spotlight turned to the duo on news that the two companies are gearing up to engage in packaging the Covid-19 vaccine when it is made available.
It is worth noting the monthly gain of 7.5% on the Healthcare Index is meagre compared with the 68% leap in July given the glove makers' heavy weightage on the gauge.
Supermax Corp Bhd is an exception with a handsome gain. Its share price continued to soar, churning a monthly gain of nearly 20% to RM22.14 from RM18.50 at end-July. The sharp gain is partly helped by the late strong buying interest last Friday as investors rejigged investment portfolios before Supermax, together with Kossan Rubber Industries Bhd, were included in MSCI Global Indexes at the close of Aug 31.
Top Glove, the second largest counter in Bursa Malaysia by market capitalisation, only went up 1.55% for the month of August to settle at RM26.28 last Friday. Rubberex Corp (M) Bhd is another glove counter that ended the month in positive zone. Its share price rose 43 sen or 8.22% to RM5.66.
The world's largest nitrile glove maker Hartalega Holdings Bhd's record-high quarterly profit failed to add fuel to its share price rally. The group's share price slipped 18.5%, or RM3.76, to RM16.52 in August against the closing of RM20.28 at end-July.
Comfort Gloves Bhd was leading the downtrend during the month with the biggest loss. Its share price tumbled 19.6% or RM1.05 to RM4.31 as at Aug 28 against RM5.37 at end-July.
The quantum leap in Kossan Rubber Industries' quarterly earnings also did not lift the glove maker to a fresh peak. The stock climbed to an all-time high of RM19.18 on Aug 6 prior to its quarterly results announcement on Aug 25. Kossan's share price dropped 9.2% or RM1.62 to RM15.98 in August.
The company's net profit more than doubled to RM131.05 million for the second quarter ended June 30 (2QFY20) compared with RM55.88 million in the previous corresponding quarter.
Its quarterly revenue grew 27.4% to RM701.68 million in 2QFY20 from RM550.53 million a year. Its operating profit margin widened to 23.4% in 2QFY20 compared with 13.7% a year ago.
Kossan Rubber's net profit for the first half of the financial year ending Dec 31, 2020 (1HFY20) was sharply higher at RM195.86 million, which is equivalent to 86% of its annual audited net profit of RM227.55 million for FY19. Its earnings per share (EPS) for 1HFY20 stood at 15.31 sen compared with annual EPS of 17.57 sen for FY19.
Still, the stellar set of results did not whet investors' appetite. The reason is the market is expecting the glove makers to show even stronger exponential growth, doubling the profit isn't good enough.
Source: https://www.theedgemarkets.com/article/glove-mania-lost-steam-august-interest-shifted-covid19-vaccine-proxy