Scepticism Towards Glove Counters Remains Amid Covid-19 Treatment News
Posted On August 26, 2020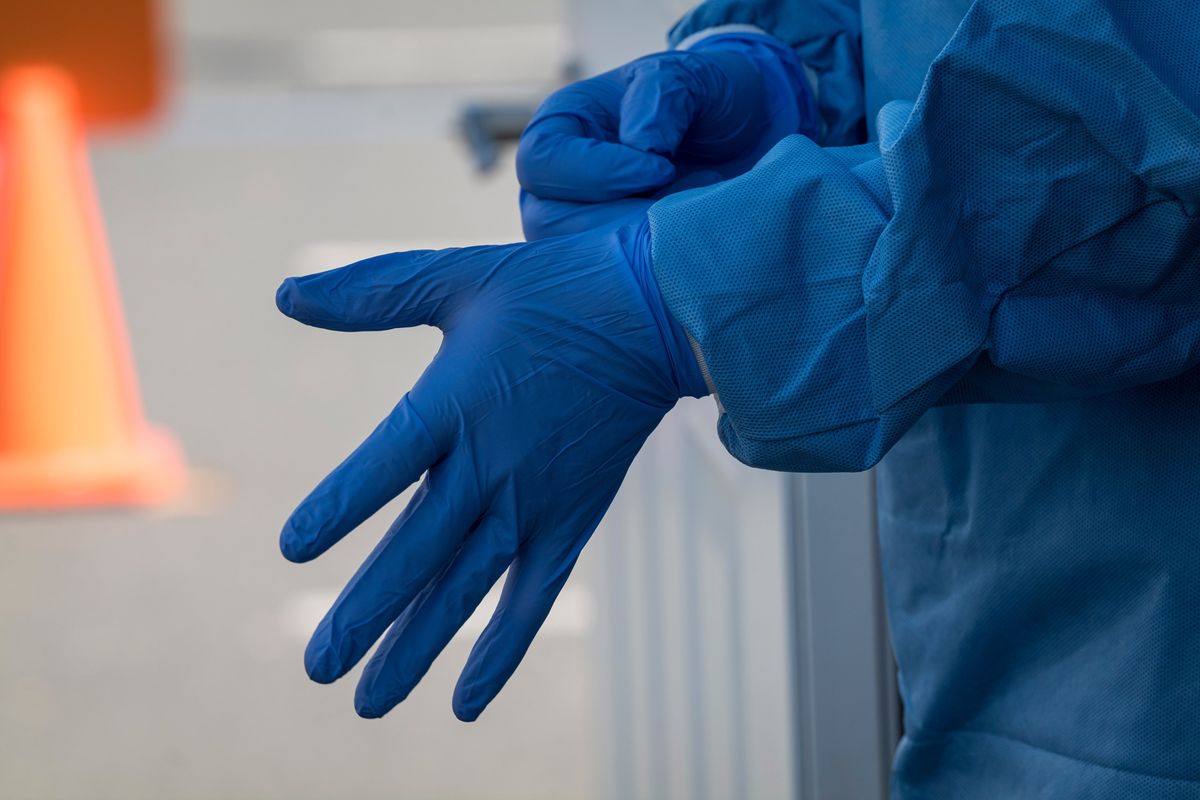 KUALA LUMPUR (Aug 25): Seven glove counters, including Top Glove Corp Bhd and Hartalega Holdings Bhd, retreated further this morning on possible profit-taking activity amid a slew of news which turned sentiment towards glove makers negative.
Top Glove saw its share price plummet RM1.02 within the first four minutes of trading.
The counter continued its downward trajectory, slumping as much as 6.45% or RM1.80 in morning trade.
Eventually, the counter pared its losses slightly, settling 6.31% or RM1.76 lower at RM26.14 at the time of writing, with about 9.46 million shares traded.
Meanwhile, Hartalega also experienced a heavy sell-off early in the trading day, shedding 62 sen by 9.04am before continuing its downward spiral.
Its shares fell as much as 7.43% to RM16.20 this morning, and only managed to pare some losses to stand at RM16.22 by 10.45am, which was still 7.31% or RM1.28 lower.
Around 1.86 million shares were traded. Notably, the two glove counters, which have been the darlings of traders since the onset of the Covid-19 pandemic, are facing their second day of losses after both made an appearance on Bursa Malaysia's list of top losers yesterday.
Supermax Corp Bhd, which managed to close 20 sen higher yesterday while other glove counters dipped, reported the biggest loss this morning.
The counter plunged 8.14% or RM1.80 to RM20.30 after reaching as low as RM20.02 in morning trade. Meanwhile, Kossan Rubber Industries Bhd fell 5.52% or 88 sen to RM15.06.
Similarly, the smaller players took a hit, with Careplus Group Bhd being the worst hit, falling 9.87% or 39 sen to RM3.56. Comfort Gloves Bhd plunged 8.6% or 41 sen to RM4.36, while Rubberex Corp (M) Bhd was down 6.82% or 38 sen at RM5.19.
Soaring demand for rubber gloves on the back of the worsening Covid-19 pandemic over the past few months had fuelled a glove rally, with glove counters continuously reaching new heights.
However, a lack of fresh catalysts to trigger additional buying interest might limit the extent of the rally, with recent news regarding the advancement of Covid-19 treatment further dampening the mood for glove counters.
According to Reuters, the US Food and Drug Administration (FDA) authorised on Sunday Covid-19 treatment which uses blood plasma from recovered patients, citing early evidence suggesting blood plasma can decrease mortality and improve the health of patients when administered in the first three days of hospitalisation.
US President Donald Trump hailed the FDA's authorisation of the treatment, but studies to prove its benefits had yet to be concluded.
Meanwhile, the World Health Organization (WHO) said 172 countries had engaged with the COVAX facility designed to ensure equitable access to Covid-19 vaccines. COVAX currently covers nine candidate vaccines, and it aims to secure supplies and deliver two billion doses across countries that sign up by the end of 2021.
Source: https://www.theedgemarkets.com/article/scepticism-towards-glove-counters-remain-amid-covid19-treatment-news