Supermax, Top Glove gain as Covid-19 infections rise
Posted On August 25, 2020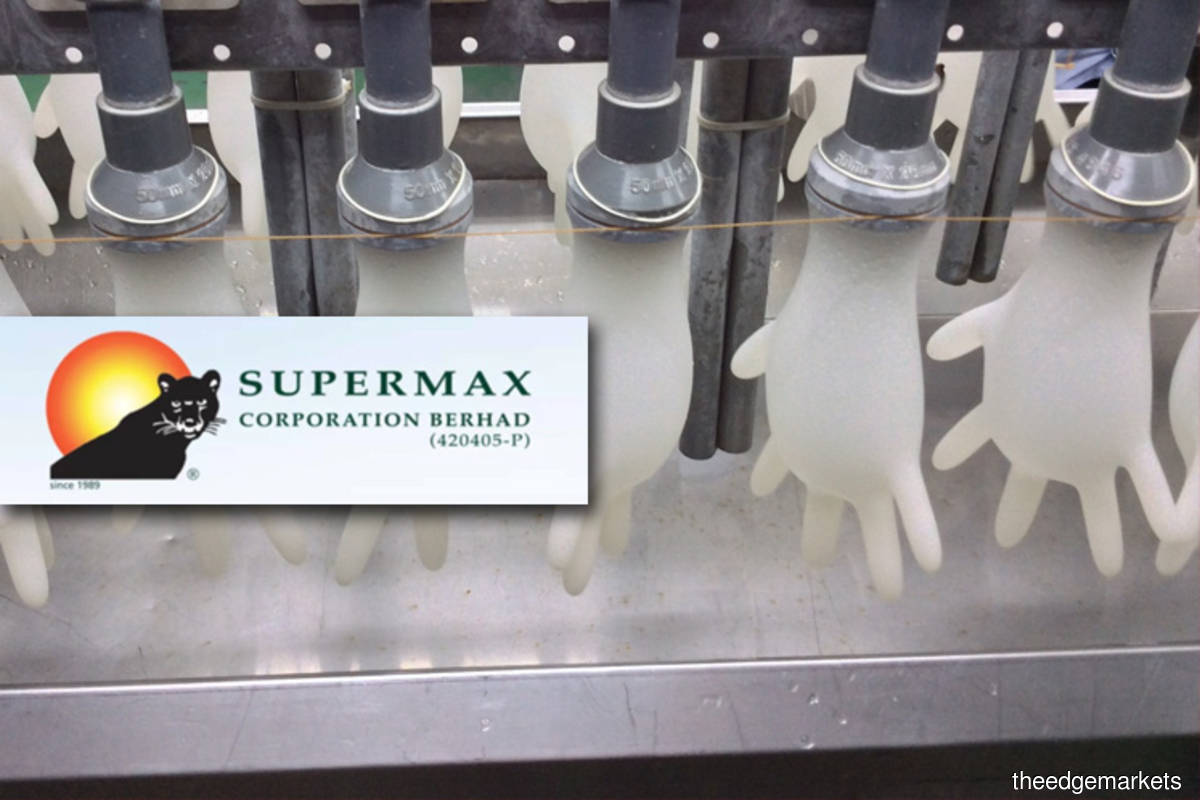 KUALA LUMPUR (Aug 24): Supermax Corp Bhd and Top Glove Corp Bhd led Bursa Malaysia gainers in morning trade today as investors continued to evaluate the rising number of global Covid-19 infections against rubber glove manufacturers' business outlook.
At 9.15am, Top gainer Supermax's share price had risen 50 sen or 2.28% to RM22.40, followed by Top Glove with its share price climbing 34 sen or 1.21% to RM28.34.
The Covid-19 outbreak has led to expectations of higher demand for rubber gloves to curb the spread of the pandemic, hence anticipations of better earnings for rubber glove manufacturers.
The latest global news updates show that the number of Covid-19 infections has risen.
In Brazil, for example, news reports, quoting the nation's Health Ministry as saying yesterday, indicated that Brazil reported 23,421 new cases of the novel coronavirus and 494 deaths from the disease caused by the virus in the past 24 hours.
"Brazil has registered 3,605,783 cases of the virus since the pandemic began, while the official death toll from Covid-19 has risen to 114,744, according to ministry data, in the world's worst coronavirus outbreak outside the United States," Reuters reported.
Maybank Investment Bank Bhd analyst Anand Pathmakanthan wrote in a strategy note that the "market faces a difficult and uncertain economic and earnings recovery path, with 2H20 (second half of 2020) downside risks including a potential windfall tax levy on the glove sector".
Anand said the powerful year-to-date share price rally of glove manufacturers is fundamentally grounded in sharply higher volume demand and average selling prices.