Covid-19: Nine New Cases, No Local Transmissions Involving Malaysians
Posted On August 12, 2020
COVID-19 | There were four local transmissions and five imported cases of Covid-19 detected by the Health Ministry as of noon today.
The four local transmissions all involved foreigners.
Three of these cases were attributed to the immigration detention depot in Bukit Jalil, Kuala Lumpur while another was recorded at the Queen Elizabeth Hospital in Kota Kinabalu, Sabah.
There were no local transmissions involving Malaysians.
However, of the five imported cases, three included Malaysians returning from abroad, namely New Zealand, Singapore and Japan, while two infections involved an Indian national and a Pakistani citizen.
As of noon today, there are 169 persons being treated for Covid-19 with two patients in intensive care.
No patient requires ventilator support.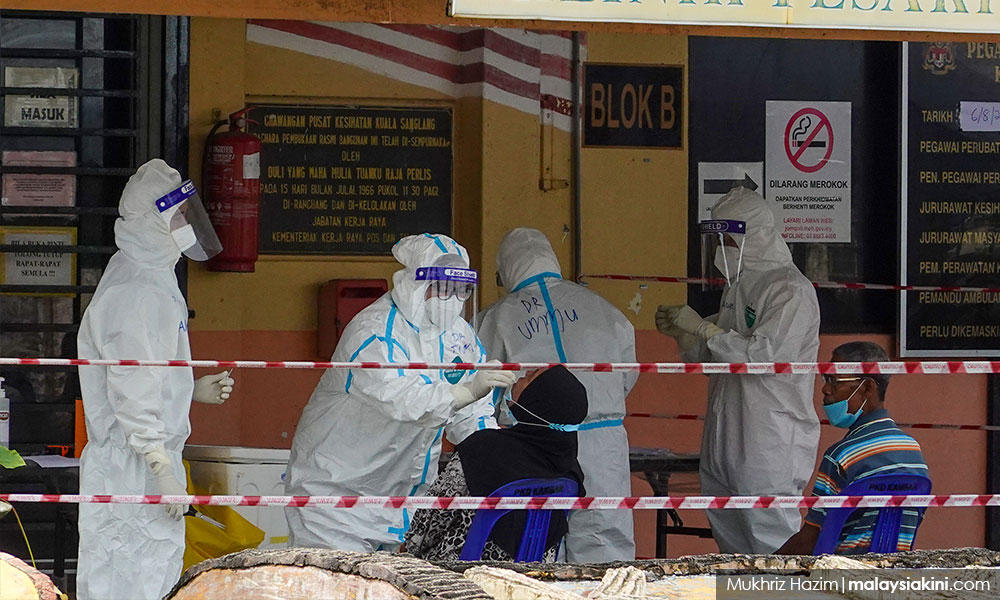 On the Sivagangga cluster, which emerged from Kedah and is one of the largest active clusters in the country, the Health Ministry said 5,645 individuals have been screened for Covid-19 and 564 test results are pending.
On the Kurau cluster in Perak, 180 people have been screened and 52 test results are pending.
"Active contact tracing is still being conducted and close contacts are being screened for both clusters," said Health director-general Dr Noor Hisham Abdullah.
Meanwhile, Noor Hisham urged Malaysians to continue to avoid crowded or confined spaces and conversations in close proximity with one another to prevent the spread of Covid-19.
He also urged Malaysians to wear face masks, wash hands with soap frequently and avoid touching another person.