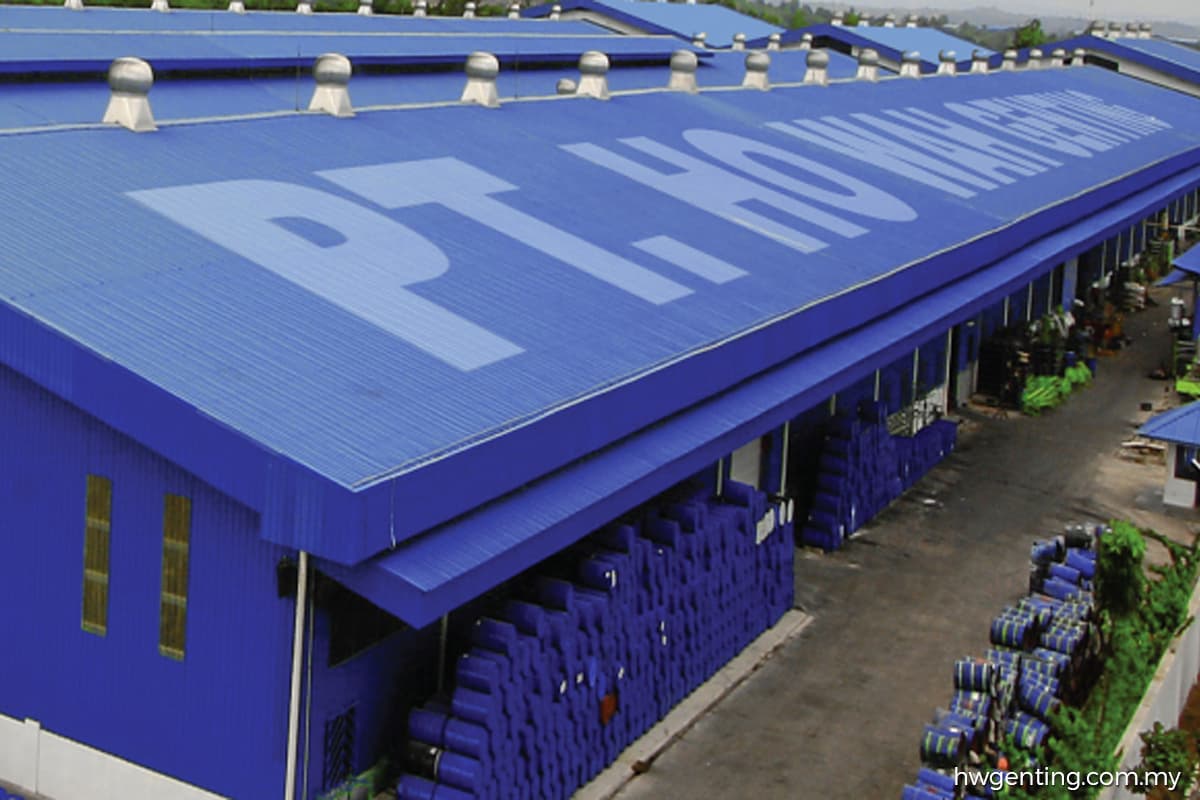 KUALA LUMPUR (Aug 10): Shares in Ho Wah Genting Bhd (HWGB) pared some of its gains at the midday break today after having risen to an all-time high earlier after the firm jumped on the Covid-19 bandwagon to diversify into the healthcare-related industry.
At the midday break today, HWGB was up 10% or 12 sen to RM1.32 with 54.47 million shares traded. The stock earlier rose to an all-time high of RM1.52.
Over the course of the year, HWGB has made a slew of announcements following ventures into the Covid-19 related business that had been announced by the group earlier that range from test kits to clinical trials for vaccines.
In May, HWGB said its unit HWG Consortium Sdn Bhd (HWGC) had been appointed the authorised distributor of Shanghai Liangrun Biomedicine Technology Co Ltd for the distribution of its antibody IgM/IgG of novel coronavirus Covid-19 diagnostic kit in Malaysia for a validity period from May 15 to Dec 31.
It said HWGC had also submitted an application to the Ministry of Health (MoH) for the certification of the diagnostic kit, pending approval.
Later the same month, HWGB said it had received approval to bring in Covid-19 test kits to Sabah for the purpose of Covid-19 screening.
On June 3, the group's unit HWGB Biotech Sdn Bhd received an authorisation letter from Sansure Biotech Inc to be Sansure's general distributor to promote and publicise its Covid-19 nucleic acid detection kits and instruments in Malaysia.
On June 19, it entered into a product purchase agreement with Zhejiang Plame Medical Technology Co Ltd, a company duly authorised by Shanghai Liangrun to handle matters relating to its diagnostic kit in Malaysia.
On June 26, it said its unit HWGB Biotech had entered into a memorandum of understanding (MoU) with Gnosis Laboratories (M) Sdn Bhd.
These culminated in its latest filing last Thursday, when HWGB said HWGB Biotech had partnered with US-based E-MO Biology Inc (EBI) for HWGB to invest a sum of US$1 million (RM4.2 million) in EBI, entitling it to 40% of profit from the commercialised vaccine.
HWGB said it will have exclusive rights for the production, distribution and sale of the repurposed vaccine based on the polio vaccine for use in preventing Covid-19 infections in Southeast Asian countries.
"EBI on June 15 submitted the Initial Investigational New Drug application to the United States Food and Drug Administration to conduct phase IV clinical trials for a new indication which proposes the use of the existing poliomyelitis virus vaccine for prevention of Covid-19, which is currently pending approval.
HWGB said the memorandum is not expected to have any immediate material effect on its earnings, net assets, gearing and share capital.
"However, the proposed collaboration is expected to contribute positively to earnings of HWGB upon successful commercialisation of the new indication.
"The board, having taken into consideration all aspects of the memorandum, is of the opinion that the memorandum is in the best interests of the company," said HWGB.
Source: https://www.theedgemarkets.com/article/ho-wah-genting-shares-jump-15-mou-conduct-clinical-trials-covid19-vaccine