Malaysia Daily New Covid-19 Cases Drop to 30
Posted On May 31, 2020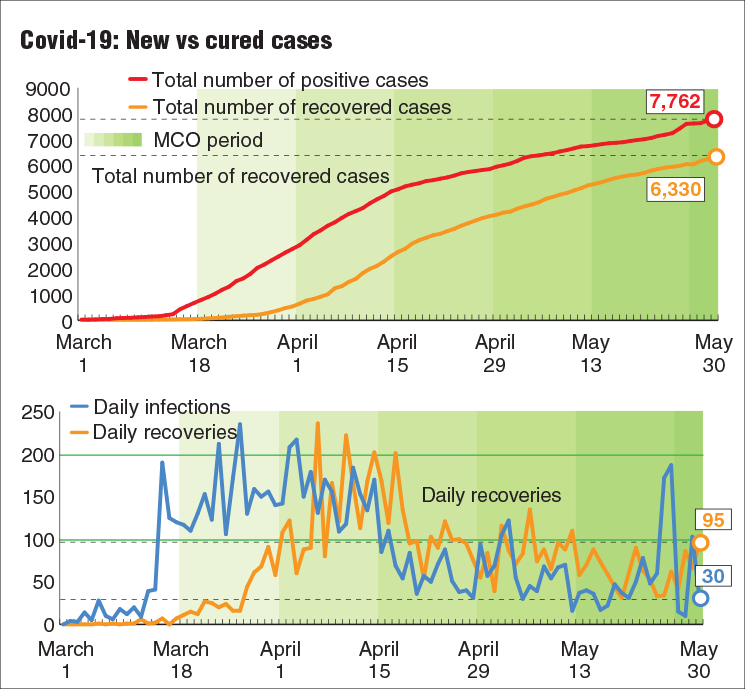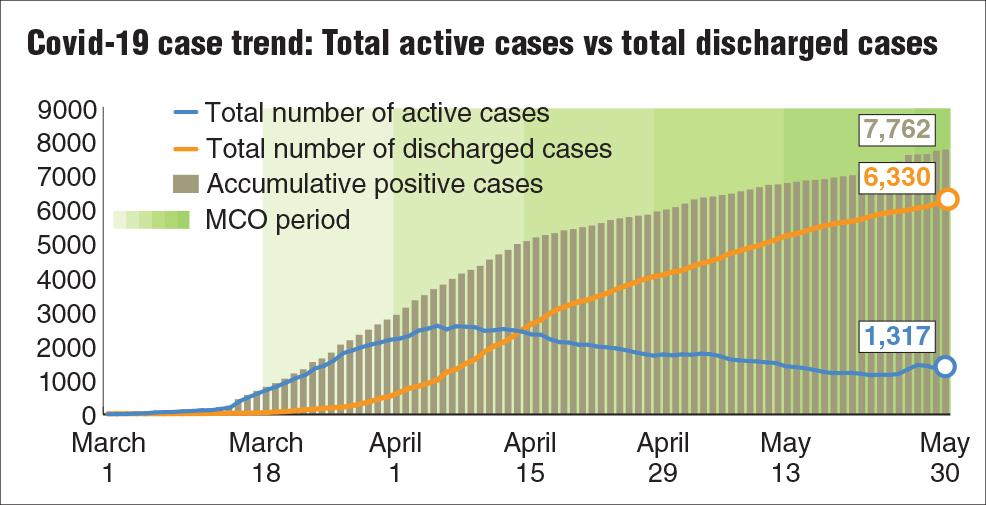 Click / Tap image to enlarge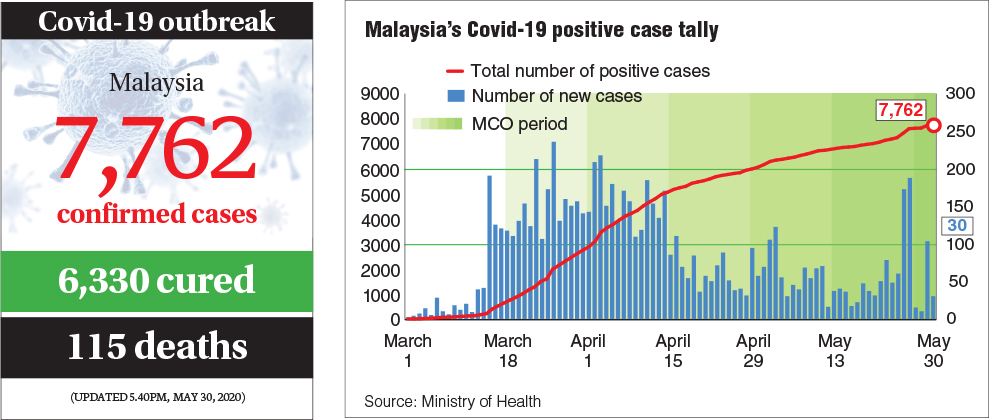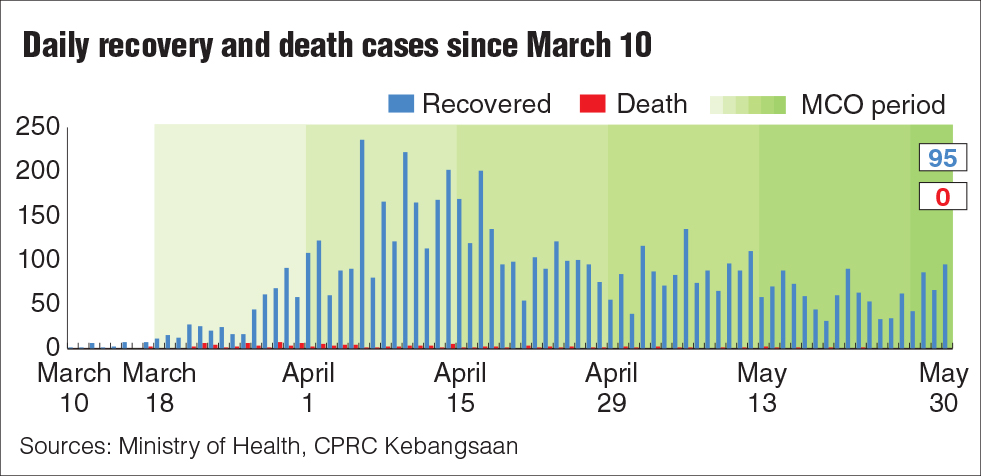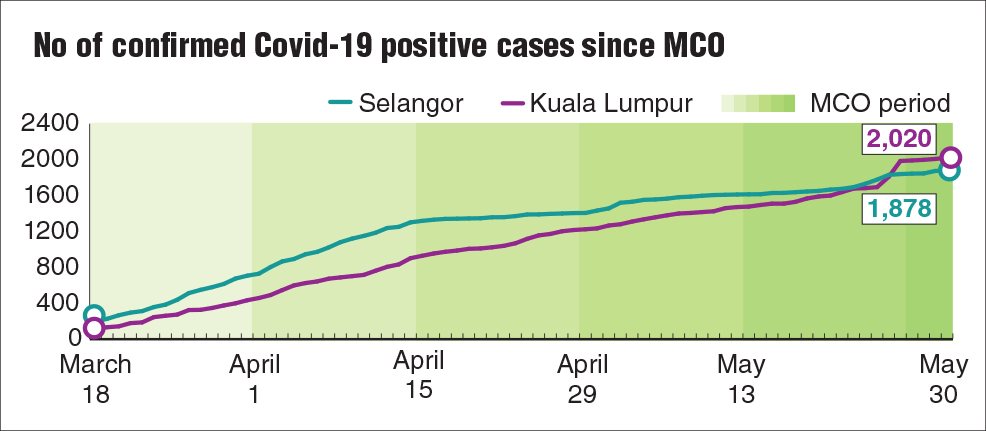 KUALA LUMPUR (May 30): Malaysia's daily reported new Covid-19 cases decreased to 30 as of noon today from 103 yesterday, bringing the cumulative number of cases in the country to 7,762 so far.
During a press conference at Putrajaya today, health director-general Datuk Dr Noor Hisham Abdullah said out of the 30 new cases, three were imported while 27 were local. Out of the 27 local cases, 17 involved non-Malaysians while 10 were Malaysians.
"A total of 30 additional confirmed Covid-19 cases were reported to the National Crisis Preparedness and Response Centre (CPRC) MOH (Ministry of Health) today. Cumulatively, there are now 7,762 confirmed Covid-19 cases in Malaysia. Therefore, there are currently 1,317 active and infective Covid-19 cases. They have all been isolated and given treatment.
"There were no Covid-19-related deaths reported as at noon today. As such, the cumulative number of deaths remains at 115 so far," said Dr Noor Hisham, who had also issued to reporters a press statement on Malaysia's daily Covid-19 updates.
In the statement, he said that currently, nine confirmed Covid-19 cases are receiving treatment in intensive care units, of which two are on ventilator support.
"The MOH would like to inform that 95 cases have fully recovered and discharged well today. Cumulatively, 6,330 confirmed Covid-19 cases have fully recovered (81.6% of total cumulative cases)," he said.
In geographical terms, of the new cases reported as at noon today, Dr Noor Hisham said, 13 were detected in Kuala Lumpur, while five were found in Selangor. Four cases each were identified in Putrajaya and Negeri Sembilan, two were detected in Melaka and one each in Perak and Johor.
"MOH will continue to monitor the development of the Covid-19 situation in Malaysia. Malaysians are advised to stay at home and only leave the house for important matters. Continue to practise good personal hygiene such as washing hands frequently with water and soap, and maintaining safe social distancing of at least 1 metre away from others.
"These are important in breaking the Covid-19 infection transmission chain in the community," he said.
Yesterday, Dr Noor Hisham said a total of 103 additional confirmed Covid-19 cases were reported to the CPRC. A high number of the cases reported yesterday involved non-Malaysians, he said.
Source: https://www.theedgemarkets.com/article/dr-noor-hisham-malaysia-reports-30-new-covid19-cases-noon-today