Japan Welcomed Foreign Workers, then Left Them in Covid-19 Limbo
Posted On May 20, 2020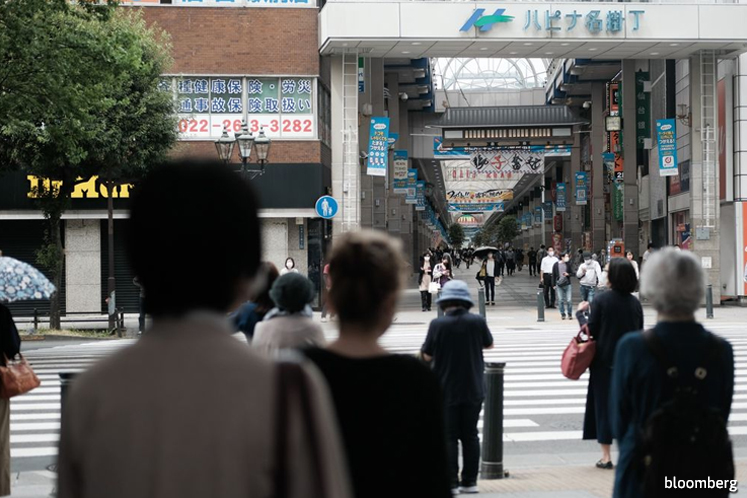 (May 20): William Chin faced an impossible choice. The long-term resident of Japan left for Taiwan on Tuesday to attend a company board meeting and avoid losing his position as chairman. But now that he's left Tokyo, there's no guarantee he'll be able to return to his wife and daughter.
The coronavirus pandemic has made international travel a crapshoot almost everywhere in the world, but Japan has thrown up an especially steep barrier to entry. Almost everyone except citizens is barred from entry if they arrive from one of 100 countries, including the U.S. and most of Europe, regardless of their visa or residence status. Japanese citizens are discouraged from international travel, but if they do go abroad, they're allowed to return.
"People should be treated equally under the law, regardless of their nationalities," said Chin. He's lived in Tokyo, where he also has a business, for five years, and said he thought there would be blowback. "I think it is against the Japanese government's interest to allow such a discriminatory rule to continue."
Like border controls around the world, Japan's policy is designed to lessen the risk of people infected with the coronavirus arriving from overseas. The distinction between citizens and even long-term, legal residents, though, has confused and enraged the country's nearly 2.25 million foreigners, a group Japan increasingly needs to offset its rapidly aging workforce. While still a small fraction of the population, the number of foreign workers has doubled in the last five years.
Economy Minister Yasutoshi Nishimura, who is in charge of Japan's response to the pandemic, said in an interview Wednesday it was too early to start thinking about loosening border restrictions.
"I basically want as many people as possible from all over the world to come to Japan, especially those with special skills and high-level professionals," Nishimura said. "But we have had various discussions within the government and since we are in a state of emergency this kind of measure is being taken."
Places in East Asia with big communities of foreign workers, including Singapore and Hong Kong, require foreign permanent residents arriving from overseas to quarantine for 14 days, the same as citizens. China has also begun to ease its restrictions on entry for non-nationals, reopening business travel to and from South Korea.
In Japan, the Supreme Court ruled in 1992 that foreign permanent residents have no constitutional right to re-entry after travel overseas, and the Foreign Ministry has continued to restrict entry to arrivals from a growing number of countries amid the outbreak.
"The line should be drawn between foreigners on short-stay visas and those who stay in Japan based on other statuses of residence," said Kenshiro Michishita of Sakura Lawyers, who advises Chin's company. Those whose lives are based in Japan need to be able to return, he added.
An immigration official, who asked not to be identified because he wasn't authorized to speak to the media, said exceptions could be made in cases such as the death of a family member overseas. But even that wasn't guaranteed.
Separated Families
Susan Bergman Miyake, a university teacher in her 50s, has permanent residency in Japan and usually spends part of the year in the U.S. state of Vermont, where her husband and son live. She was in Japan when the travel clampdown was announced, and said she panicked and was now less comfortable with her family's cross-continental living arrangements.
"What if my husband or son have an emergency situation?" she said. "What happens if there is any kind of crisis? When will I be able to go back?"
A 44-year-old Swiss banker and Japan permanent resident had similar concerns. Based in Tokyo with his Japanese wife and small child, the banker, who asked not to be identified, said he worried he wouldn't be able to visit his father, who has health problems.
Other foreign workers have found themselves stuck on the outside, unable to get back in. An Indonesian engineer, who also asked not to be identified, said he left the country on temporary childcare leave earlier in the year, only to find he could neither return nor access his money in Japan. After 13 years, he said he wouldn't forget how he'd been treated when looking for job opportunities in the future.
Chin, the Taiwanese businessman, said he would consider moving the whole family to Taiwan if he can't return home.
Last week, Japan extended its entry ban to travelers from 13 more countries. Chief Cabinet Secretary Yoshihide Suga said Monday that the government would make a comprehensive decision on loosening border restrictions, based on information about the risks without specifying when changes might come.
Source: https://www.theedgemarkets.com/article/japan-welcomed-foreign-workers-then-left-them-covid19-limbo