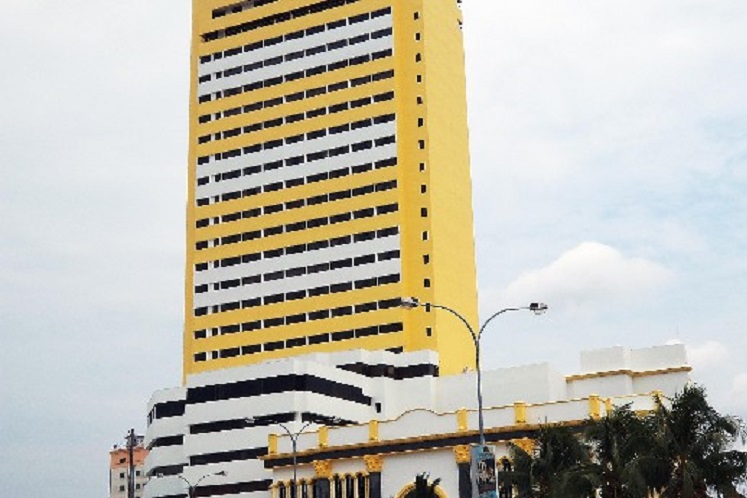 KUALA LUMPUR (May 14): Another hotel in Melaka is closing its doors as result of the impact of the global Covid-19 pandemic and imposition of the movement control order (MCO).
In a letter on Tuesday cited by theedgemarkets.com, Emperor Hotel Malacca said it will be closing its business, but it did not specify a date.
"As a result of the crisis, we are unable to sustain the business operations any further and the business is no longer viable. Regretfully, we are left with no other alternatives but to close for business indefinitely," the hotel's general manager Francis Lopez said in the letter.
He added that the company will still continue to perform its duties and fulfil its obligations to pursue its rights and entitlement under any existing contracts or legal arrangements with contracting parties.
Last month, it was reported that the Ramada Plaza Melaka hotel, which had been in business for almost 40 years, was closing down indefinitely as a result of the continued Covid-19 crisis.
Elsewhere in the country, there were also reports of other hotels shutting down, either indefinitely or permanently.
These included three hotels owned by Tun Daim Zainuddin-linked Plenitude Bhd, Country Heights Holdings Bhd shutting its 544-room Palace of the Golden Horses in Seri Kembangan, Selangor for a while, while IGB Bhd's G City Club Hotel Sdn Bhd ceased its GTower Hotel in Kuala Lumpur permanently.
Citing a recent survey by the Malaysian Association of Hotels (MAH), The Edge Malaysia last week said 50% of participants surveyed would close their hotels — with 15% considering stopping for good and 35% temporarily.
The MAH projected that after the first six weeks of the MCO – which started on March 18 – the industry's room revenue losses for 2020 would come to a total of RM6.36 billion.
Source: https://www.theedgemarkets.com/article/emperor-hotel-melaka-close-due-covid19